Over a century and a half, this hotel has stood by Roman ruins to host some of history's most celebrated figures, including Fairuz, Einstein and the Shah of Iran.
Once upon a time, a century and a half ago, there was a Greek businessman from Constantinople who - during one of his trips between Istanbul to Jerusalem - stopped in the shade of some ancient ruins in Lebanon. Entranced by the classical remains of temples built to honour the Roman gods Jupiter and Bacchus, an idea came to him like a bolt of lightning. Recognising the charm and beauty of the nearby village of Baalbek, he decided he would build a hotel there whose name would live on long after he was gone.
In the course of its 150-year history, Palmyra Hotel Baalbek has remained an enchanting stalwart of a bygone era and a bastion of old world hospitality. As a UNESCO World Heritage Site, Baalbek is home to some of the most celebrated sanctuaries of the ancient world, including Heliopolis, a monumental ensemble of temples and an enduring example of Roman architecture from the Imperial period. With the Temples of Jupiter, Minerva and Bacchus greeting guests from the windows, Palmyra Hotel Baalbek has a unique view of history that has captivated guests for generations.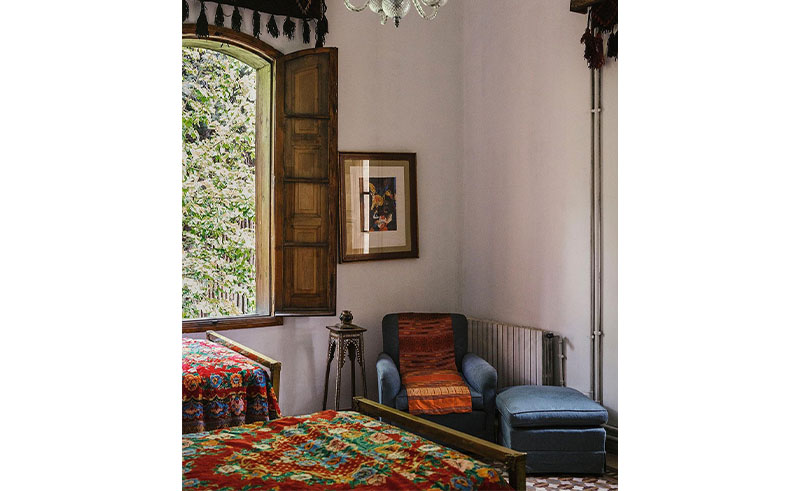 Upon stepping through the wrought iron gates separating present from past, visitors are immediately welcomed into the legend of Palmyra. The hotel is a time machine, each corner and every room alive with stories. "No one has the right to touch these stones except time" has long been the refrain of Rima El Husseini, Palmyra's current proprietor.
Very little has changed since the days when Fairuz called the hotel home, or when Nina Simone drank six bottles of red on the hotel's terrace before delighting crowds in the Temple of Jupiter during the summer's three month long jazz festival. Just as ever before, it remains a delicious slice of nostalgia in a fast changing world. There are grand high-ceilinged hallways, crystal chandeliers, well-trod Persian carpets, colourfully hued salons, deep armchairs, hand-carved furniture, lace coverlets, and french windows looking out across centuries. There are generations of memories to which each passing guest adds their own touch; paintings and love letters line the walls as a testament to the cherished place the hotel holds in the hearts of its visitors.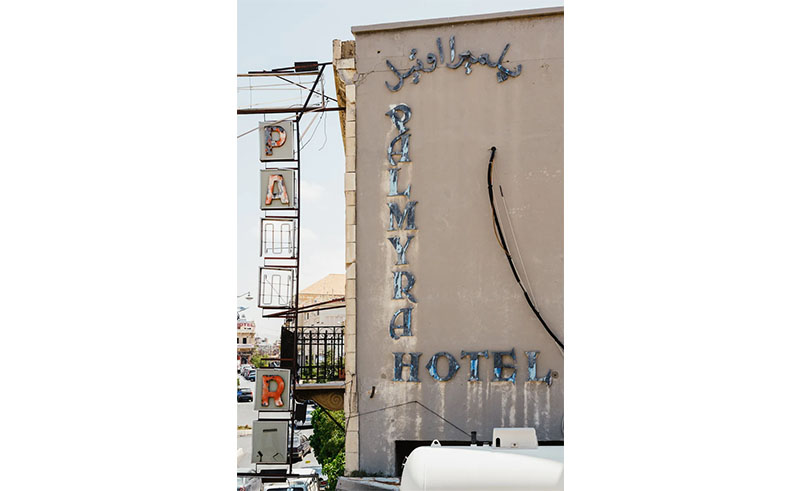 While every great hotel has some claim to fame, Palmyra is different. The oldest surviving of the Middle East's grand hotels, Palmyra has never once closed its doors to the public. Weathering world wars and civil wars, modern day insurgencies and changing tastes in travel, this 40 room hotel is a testament to the art of hospitality. Kaiser Wilhelm II, Einstein, Agatha Christie, the Shah of Iran - it seems the great names of history at one time or another found themselves at home in the hotel.
"The ruins and the hotel both have been an attraction for guests to visit Baalbek. While it is only 70 kilometres from Beirut, it feels like we are worlds away," Hassan El Husseini, son of Rima El Husseini, tells SceneTraveller. "In the 50s and 60s the Baalbek Jazz Festival attracted visitors from across the world. Our dining room would host nearly 300 people daily during the three-month festival."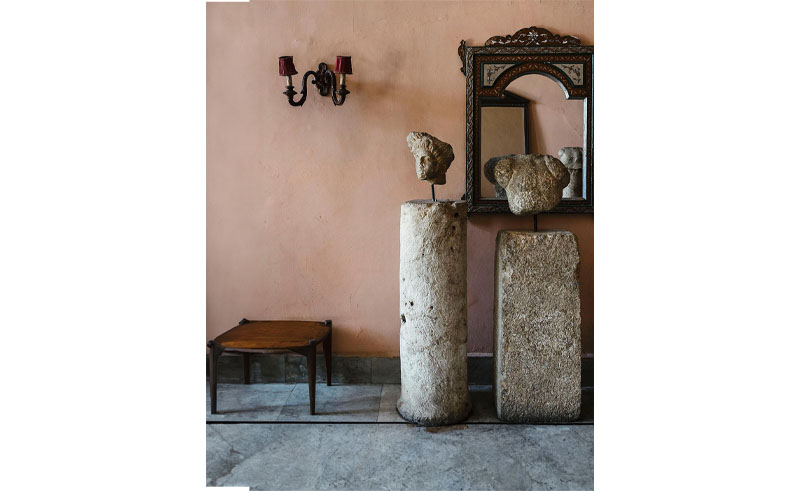 Artists like Fairuz, Sabah, Ella Fitzgerald and Nina Simone sang under the stars and woke up to breakfast in bed during their stays here. Throughout the midcentury, Palmyra was central to Lebanon's cultural imagination, a playground for creative cosmopolitans and a glamorous elite. "However, I do not like to fantasise about Lebanon in the 60s," El Husseini stresses. "Things were very unfair in those times and everything ended in a civil war. While all of these stories add to the charm of the place, it could not continue." By the 1970s, Palmyra Hotel Baalbek was nearly abandoned, a ruin amongst ruins.
Within every legend there are moments when all seems lost and the curtain must close - but in any good story there is always that chance encounter that leads to a fateful redemption. At the height of Lebanon's civil war, Rima El Husseini and Ali El Husseini, Hassan's father, found themselves facing Palmyra Hotel's ivy-covered façade. "My father had long been a guest of the hotel since before the civil war, so there were memories there of course," reminisces Hassan El Husseini. "When we came to the property, you have to realise the majority of Lebanon's civil war was happening in and around Beirut. Baalbek was outside of it all. And while of course tourism suffered, it was important for my parents that the Palmyra's doors never closed."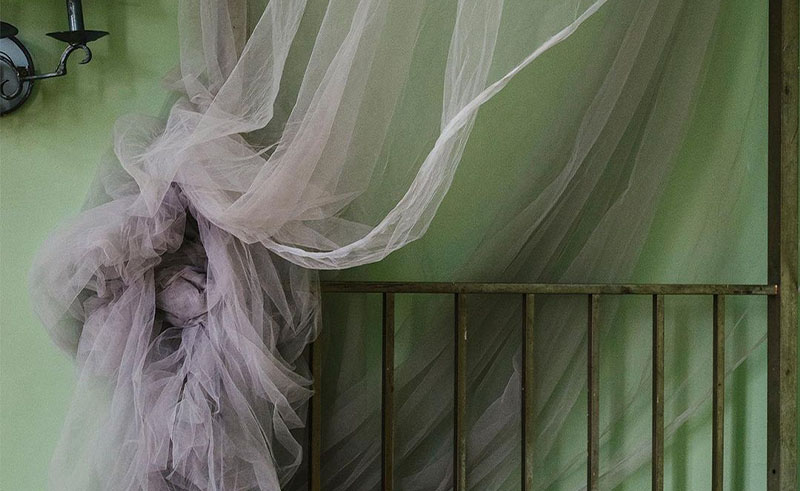 Taking a chance, Hassan's father purchased the 25-room property in 1985. The family discovered a new home in Baalbek's countryside, and readily took to the tranquillity of the valley and generosity of the locals. "For as long as I can remember Palmyra has been my home, I grew up here and there really is no place on Earth like it," Hassan El Husseini says. Together with original staff members from the hotel's glory days, the family worked to dust off the hotel, expanding to include a colourful annex next door with decidedly more contemporary amenities, while still retaining the initial charms that attracted them to the property so many years before.
"Baalbek is so beautiful, it is the heart of beauty in the Middle East," wrote Russian cellist Mstislav Rostropovich after a performance during the Baalbek Jazz Festival. It is the spirit of the place and not only the heritage of the past that Rima and Hassan El Husseini hope to impress upon visitors. "We are here to keep those stories and make sure that different ones are written every day," Hassan El Husseini expresses. Time at Palmyra Hotel is measured in decades, and the last two have seen their own challenges. And yet, despite the war in Syria, Israeli invasions, and a global pandemic, none of them have daunted the El Husseini family's will to share their legacy with the world.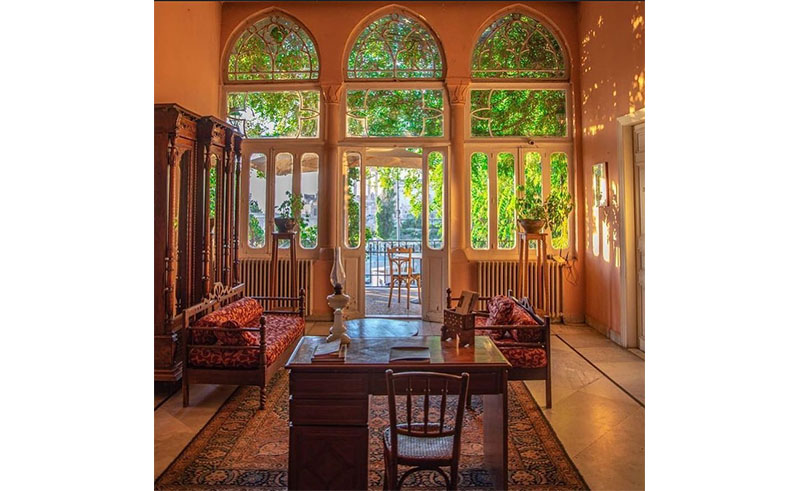 During the pandemic, Hassan El Husseini found himself alone in Baalbek, amidst the faded glory of his parents' hotel. In quiet corridors and empty guest rooms he began dreaming up a new future for the hotel. "There was absolutely no one at the hotel and I began to imagine myself as a guest. I was really hoping for a change, not just for the hotel, but also in my own life. And here I was with an empty hotel in my hands and just my imagination."
Hassan set out to write Palmyra's next chapter. Inviting artists, poets and musicians, the hotel was once again electric with creative fire. Since then, tourists have returned to explore the ancient temples, the Baalbek Jazz Festival is again attracting artists and audiences, and 2024 will mark the start of a long awaited artist's residency situated at the hotel.
When asked if there was a moment when he knew that he was on the right track in taking over Palmyra, Hassan replied, "There was an old German couple who somehow turned up at our doors during Covid. The hotel was completely dead and in the evening I came upstairs to check on them. There they were, on the rooftop, dancing. Dancing to music with the ruins lit up in the background. It was so romantic." It is perhaps this very same sense of romance that has allowed Palmyra to endure through the ages.