In Ras Al Khaimah's desert-scape, an igloo lies inside an artificial rainforest that doubles as a spa in a Ritz-Carlton hotel.
Nestled amidst the golden desert dunes of Ras Al Khaimah lies an unexpected (and frankly mindblowing) sight that will transport you from the arid landscape to a tropical paradise. The Rainforest Spa at the Ritz-Carlton Al Wadi Desert combines the rejuvenating powers of European hydrothermal culture with traditional Middle Eastern bathing rituals to create an otherworldly oasis that is both awe-inspiring and breathtaking.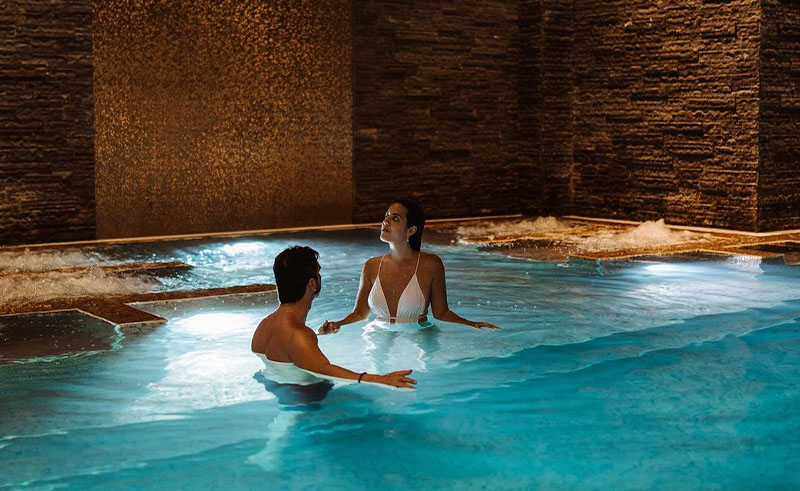 As you enter the Rainforest, you'll be greeted by a verdant path that winds its way through lush foliage and fragrant flowers. The sounds of running water and bird calls will draw you further into the heart of the rainforest, where you'll discover an enchanting array of hydrothermal stations, each designed to take you one step closer to complete relaxation.
The journey begins with the Affusion Showers, where you'll be enveloped in a refreshing mist of Summer Storm, Arctic Mist, or Tropical Rainbow, designed to either raise or lower your body temperature. From there, you'll move on to the Aroma Steam, where the high temperature induces heavy perspiration and the detoxifying power of the scent will leave you feeling refreshed and rejuvenated.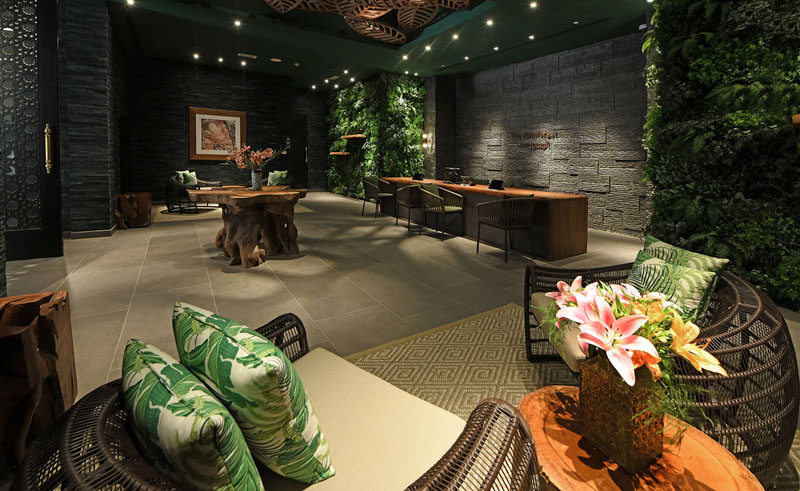 The Brine Cavern is a unique experience that combines steam and salt, ideal for those suffering from blocked nasal passages or in need of a circulation boost. The Grotto Steam gently warms the body with high humidity and aromatic infusions, while the Hammam pays homage to the Middle Eastern tradition of body cleansing and purification.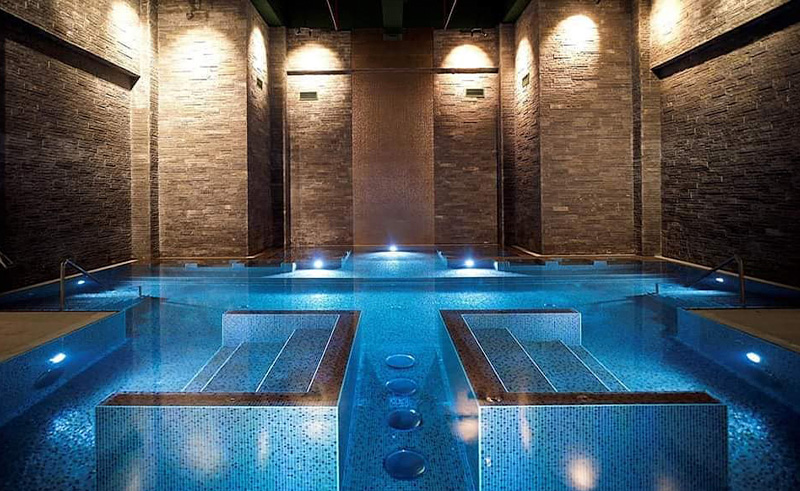 But the real star of the show is the Ice Igloo - a refreshing respite (and so completely over the top that it makes perfect sense existing in the ultra-luxurious glitch in the space-time continuum that is the UAE) that combines the chill of fresh ice with the invigorating sensation of a cold rain shower.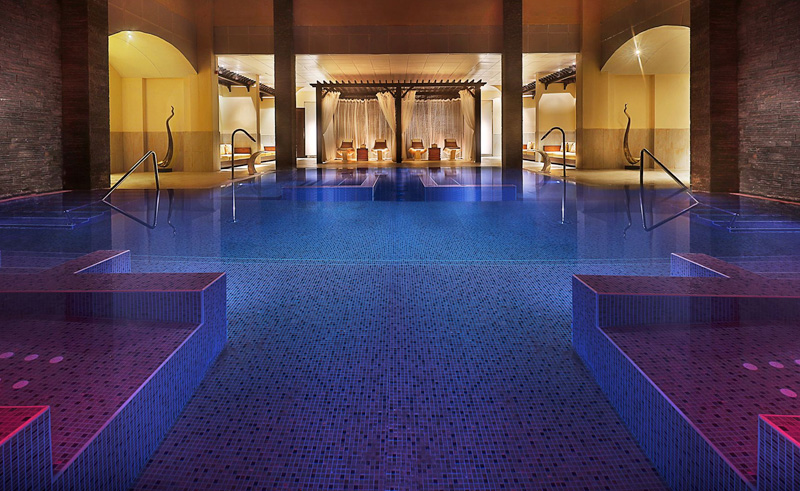 After completing the hydrothermal journey, you'll emerge feeling renewed and refreshed, ready to relax on a lounger and soak up the tropical ambiance of the rainforest. The Rain Walk, with its warm cascading waters, is a soothing cleansing experience before your next adventure.