These ultra-routes take their runners across rocky terrains, expansive desertscapes and glimmering turquoise valleys.
Ultrarunning, which used to be something of a 'niche' sport, has become widely practised throughout the past decade. This might seem surprising – after all, ultrarunning involves running distances longer than a marathon, a gruelling experience for even the most disciplined of runners. On the other hand, it's an authentic and humbling adventure that some people can't help but undertake.
The MENA region is rich in cinematic panoramas, rocky terrains and expansive Wadis holding glimmering turquoise valleys, making it fertile ground for ultrarunners to test their strength. Unlike in road marathons – where the general rule of thumb is that "the flatter the course, the better" – ultramarathons often take place in incredible places with intense conditions like these.
SceneTraveller has compiled a list of five ultramarathons that are happening across the MENA region this year, providing competitors to push the human body to the edge of its endurance for an unforgettable experience.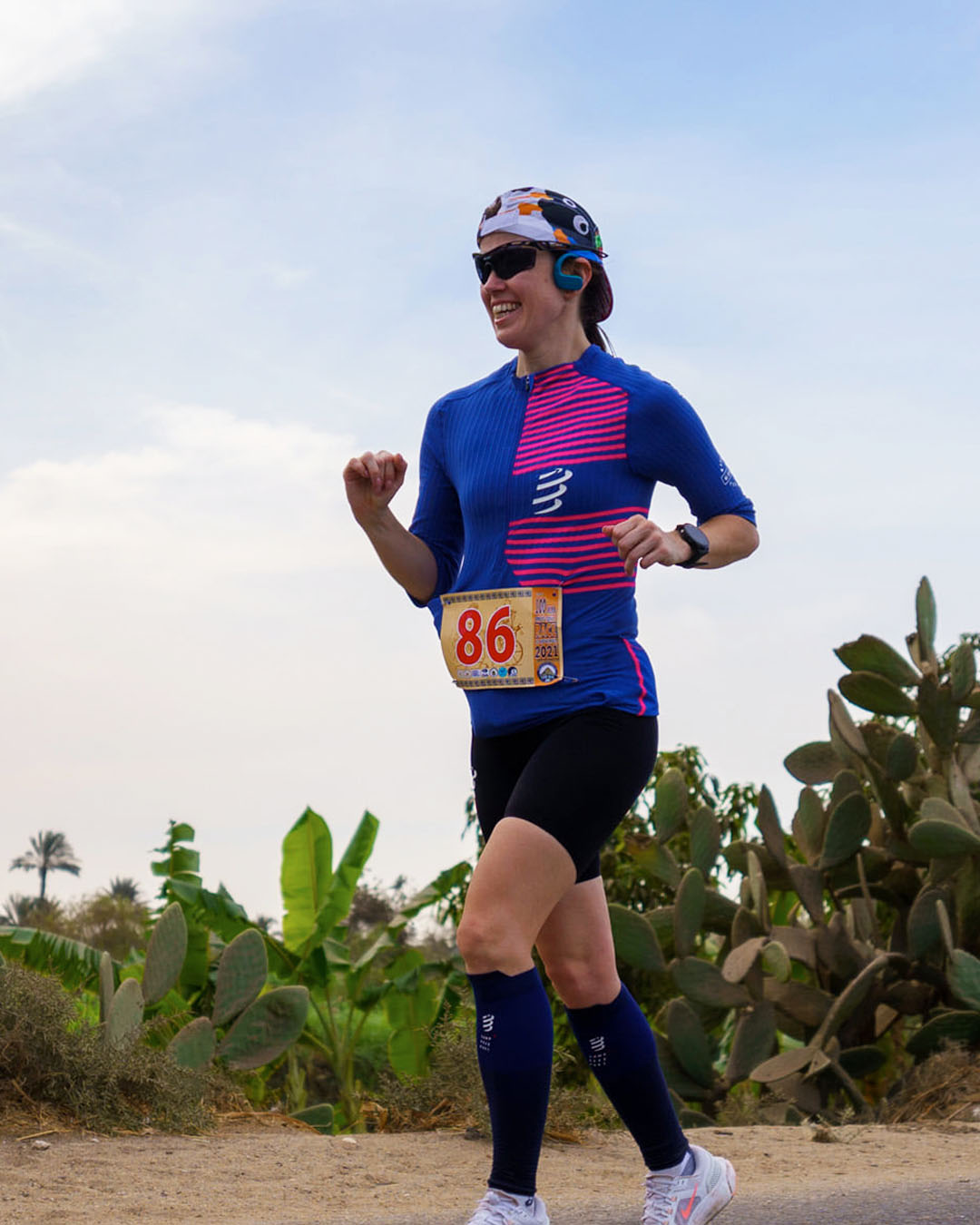 PHARAONIC RACE, EGYPT
When: November 17th, 2023
Distance: 100 km
The Pharaonic Race is based on one of the oldest races in Egypt, which supposedly dates back to 665 BC during the reign of King Taharaka, when he sought to test the mettle of his strongest soldiers. This route offers a unique opportunity to literally retrace the steps of the earliest athletes. The ancient race was – and still is – held in the area between Sakkara Fayoum Oasis and Sakkara Pyramid, passing by Hawara Pyramid at Fayyum, before meandering through Kefren Pyramid and Elleshet Pyramid, Dahshur Pyramid, Memphis, and finally ending at Sakkara Pyramid.
The race is made available to solo competitors and relay teams of five, for those looking to participate without quite as hefty a challenge.
DEAD SEA ULTRA-MARATHON, JORDAN
When: May 12th, 2023
Distances: 50 km; 21 km; 10 km
The Dead Sea Ultra-Marathon is a race around the lowest point and saltiest body of water on Earth. The race route guides runners around the Dead Sea, starting near the historical Baptism Site next to the Jordan River and ending near the hotel waterfront area.
Like all other marathon events organised by Run Jordan, the Dead Sea Ultramarathon includes a shorter 10 km race for runners specialising in shorter distances. The route is particularly challenging given the long distance (50 km) and somewhat high temperatures at 423 metres below sea-level.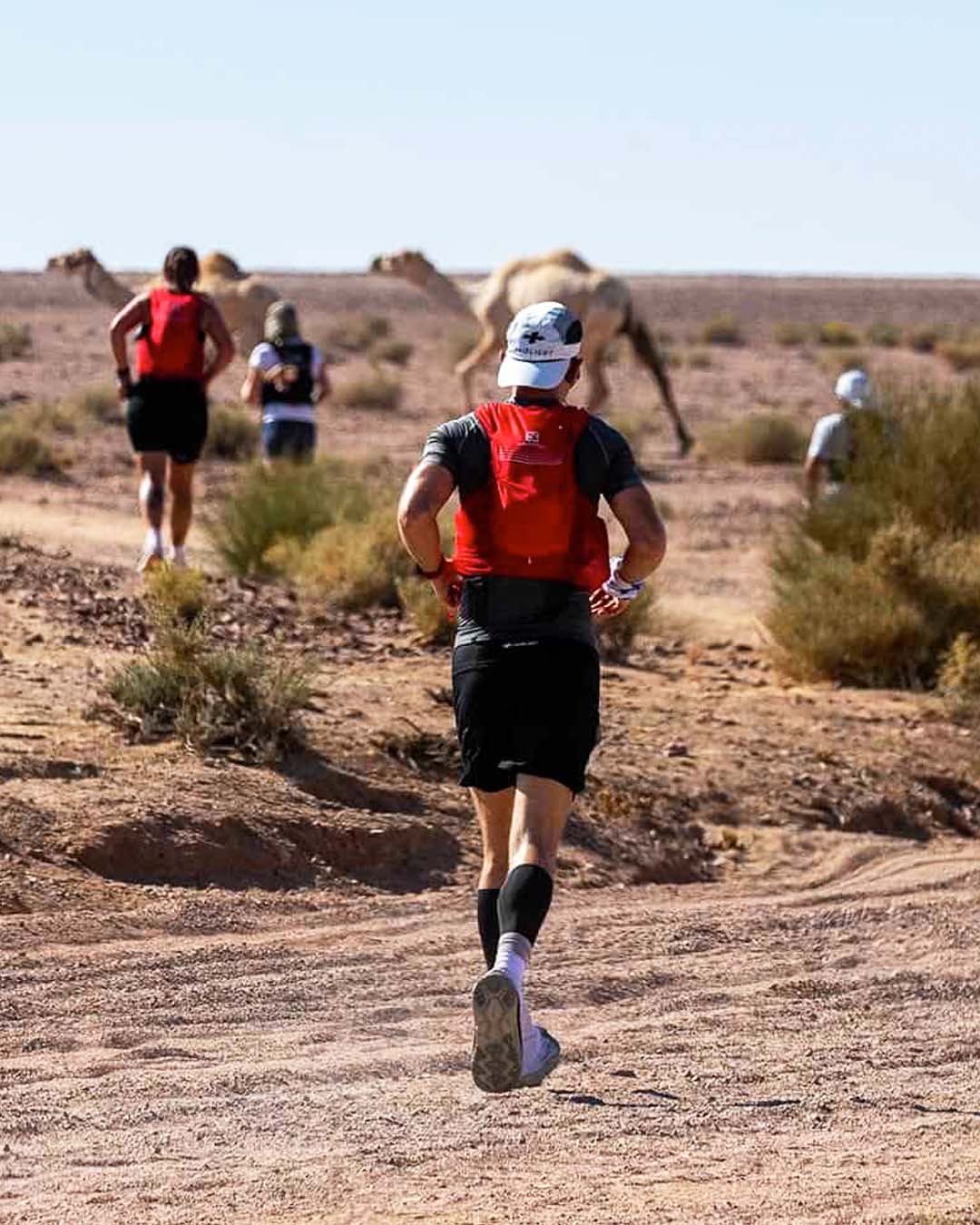 ULTRA X JORDAN, JORDAN
When: October 2nd, 2023
Distance: 220 km
Stretching out across a gargantuan distance of 220 km, this route is not for the faint-hearted. High temperatures and heavy sand are the challenges here, but finishers of the ultimate challenge will no doubt never forget their week.
Previously named Wadi Rum Ultra, the course takes competitors past historic sites of Jordan's expansive desert sands, into dramatic wadis and over magnificent dunes.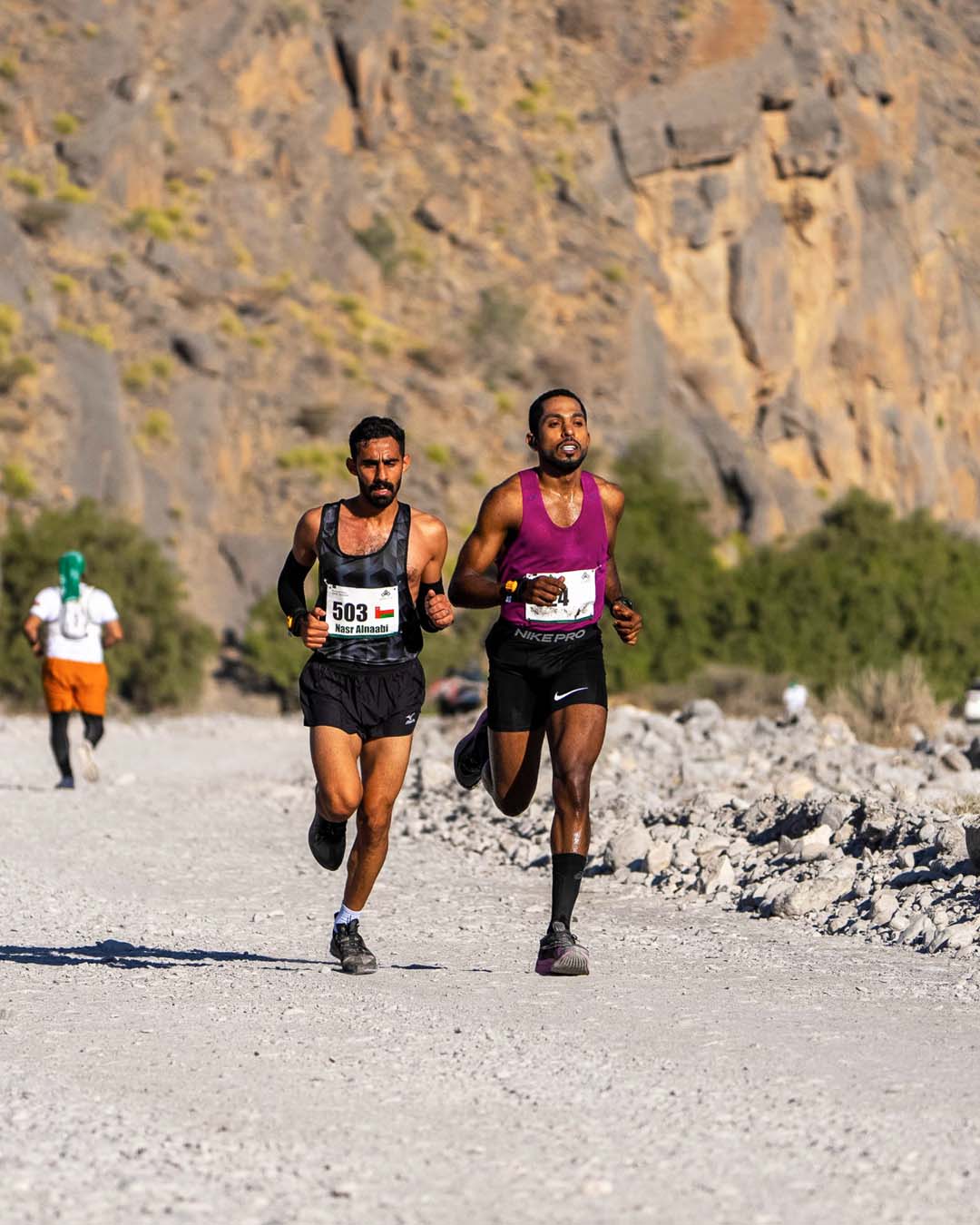 HIMAM TRAIL RACE RUN, OMAN
When: November 23rd, 2023
Distance: 110 km
This immersive adventure takes runners through the terrains of Al Hajar Range Mountains. Starting in the picturesque town of Al Hamra, runners will embark on a journey through the rugged beauty of Jabal Akhdar before descending into Birkat Al Mouz. Along the way, they will navigate rocky paths, climb steep inclines, and take in the stunning views of the surrounding landscape, ultimately gaining a total of 5700 metres of elevation.
A shorter, new trail to be introduced is also the 20 km distance, designed to give runners scenic views of authentic Omani landscapes.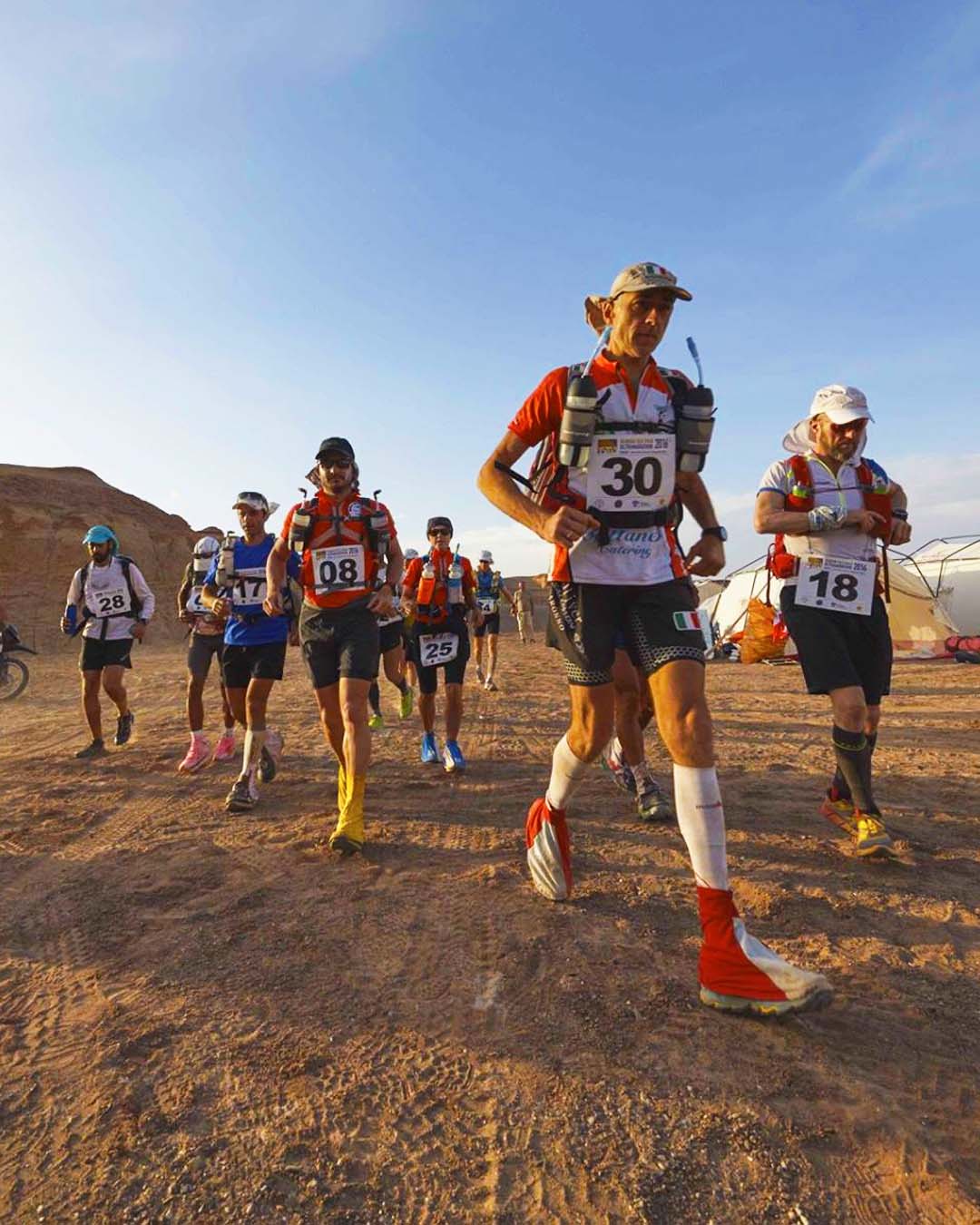 IRANIAN SILK ROAD ULTRAMARATHON, IRAN
When: October, 10th to the 14th, 2023
Distances: 200 km; 120 km
With a panoramic view during sunset of Dasht-e Loot (or "Emptiness desert" in English), this race takes a winding route through the provinces of Kerman and Sistan-Baluchistan, Iran. This place is pretty special, as it's the spot where the highest temperature on Earth was ever recorded (70 °C or 159 °F).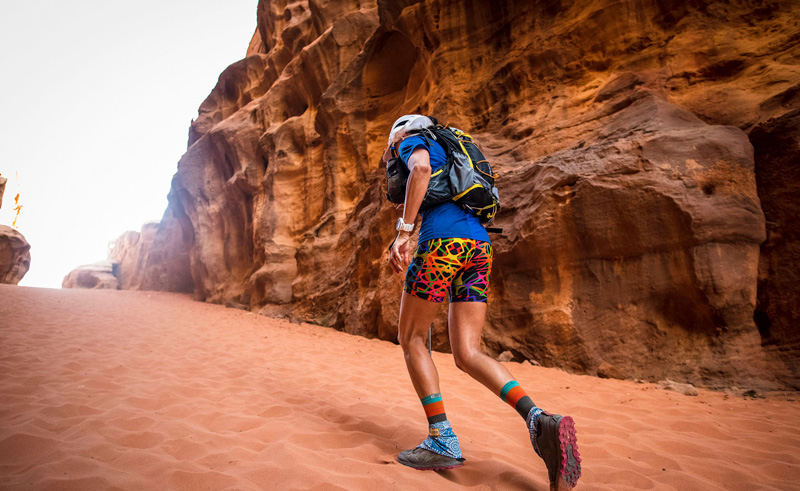 WADI BIH RUN, UAE
When: Date TBA at Dibba.
Distance: 70 km
Now in its 13th edition, the Wadi Bih Run is the ultimate mountain adventure trail run of the UAE, encouraging people to venture away from the urban sprawl of Dubai and traverse the UAE's mountainous areas. The race offers team relay categories of five runners, as well as the solo race categories. Two events are held annually, one in Dibba at the northeastern tip of the country, and one by Wadi Hatta, the picturesque bright-azure valley just outside of Dubai, which recently took place on January 29th, 2023.