You can now experience the timeless wonder of Egypt's Nile river in ultimate luxury with the new Nilo Golds.
For centuries, the Nile river has been the lifeblood of Egypt, winding its way through the heart of the country and shaping its destiny. Its banks have witnessed the rise and fall of empires, from the pharaohs of ancient times to the modern-day metropolis of Cairo. The Nile is more than just a river - it's a symbol of Egypt's enduring spirit and a testament to the power of nature.
And now, a new way to experience the magic of the Nile has emerged. The Ministry of Tourism and Antiquities has granted licenses for two opulent 'Nilo Golds', a new Nile boat experience, with five more in the pipeline.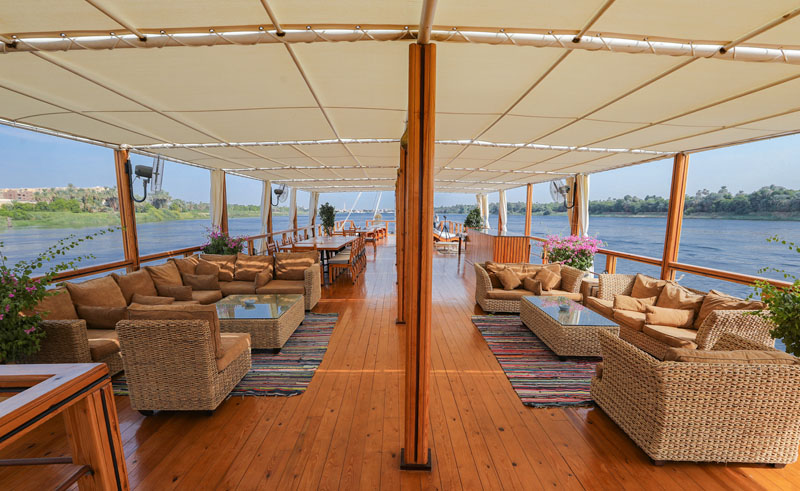 As you journey along the Nile on board one of the luxurious Nilo Golds, you'll be treated to a world-class travel experience. Picture yourself lounging on the sundeck, gazing out at the stunning landscape that has inspired poets and artists for centuries. Marvel at the breathtaking temples and monuments that line the banks of the river, as your knowledgeable guide shares fascinating insights into Egypt's rich history and culture.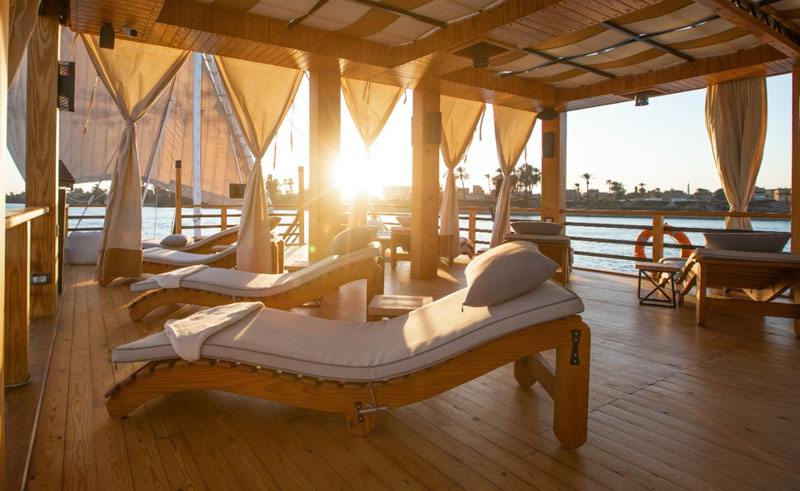 Inside the Nilo Golds, you'll find a haven of comfort and elegance, where you can indulge in sumptuous meals featuring local delicacies or unwind in spacious cabins decorated with exquisite gold touches, offering a tranquil retreat after a day of exploration.