These eight hotels are your best options in the holy city, ranked from closest to farthest from the holy Ka'aba.
Now that the Kingdom of Saudi Arabia has streamlined the Umrah process for pilgrims in terms of booking and travel, many more citizens have been able to visit the holy city of Mecca and fulfil the 5th pillar of Islam. It could get confusing, though, to book your stay near the sacred site. In the tedious chase of comfort, proximity and immersive experiences, it can get overwhelming to find a suitable stay.
To save potential pilgrims from the brain-wracking pressure, we've put together this comprehensive list of hotels you can stay at in between tawafs in the holy city of Mecca, rated in order of proximity to the Ka'aba.
Intercontinental Dar Al Tawhid
One-minute walk to Haram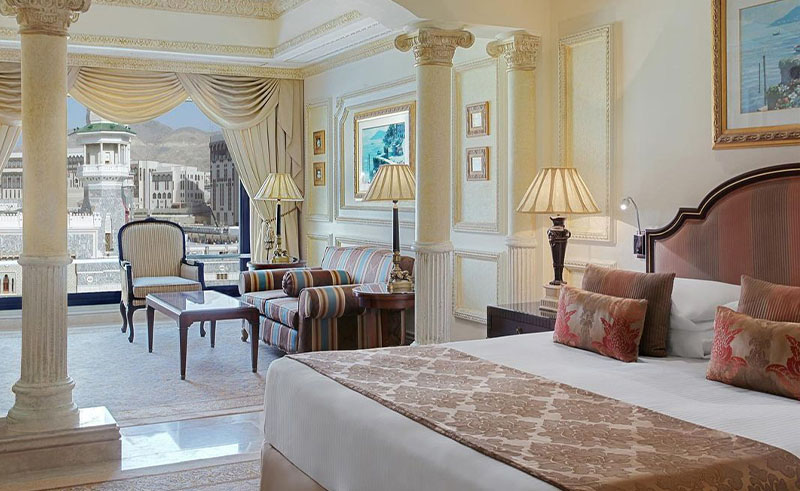 Only a minute's walk away from the Masjid Al Haram, this hotel has an exclusive kids' club and a gallery of luxurious dining spaces, including cosy café Zamzam, to foster an elegant hospitality experience mere steps from the holy site.
Jabal Omar Hyatt Regency
One-minute walk to Haram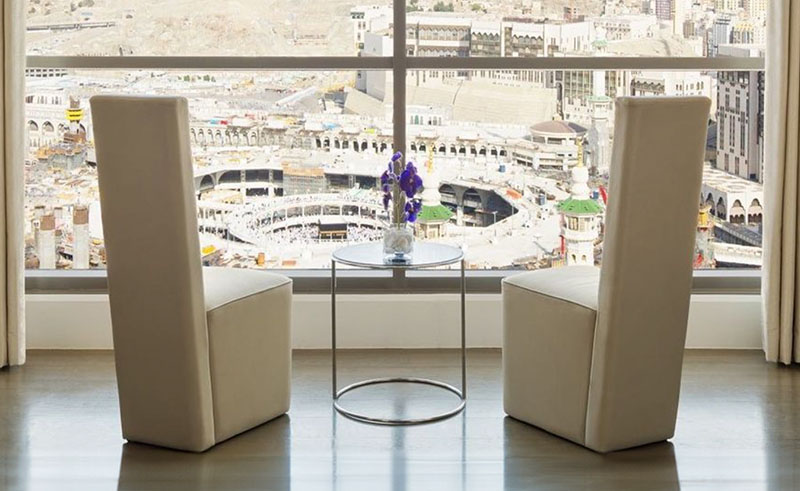 Clad in the whites and nudes pilgrims assume throughout Ihram, Jabal Omar Hyatt Regency stuns in view-rich five-star stays.
Jumeirah
Three-minute walk to Haram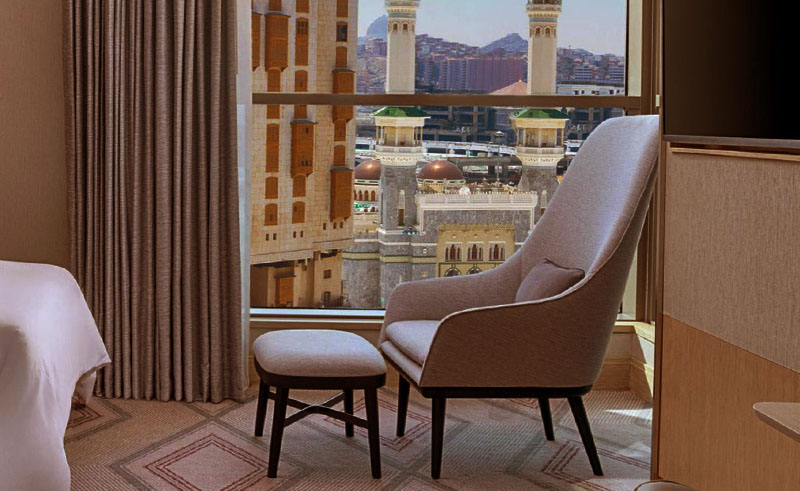 Newly inaugurated in the sacred city, regionally renowned hospitality brand Jumeirah is offering visitors their notorious experience of serenity under beautiful Islamic architecture arches.
Address Jabal Omar Makkah
Six-minute walk to Haram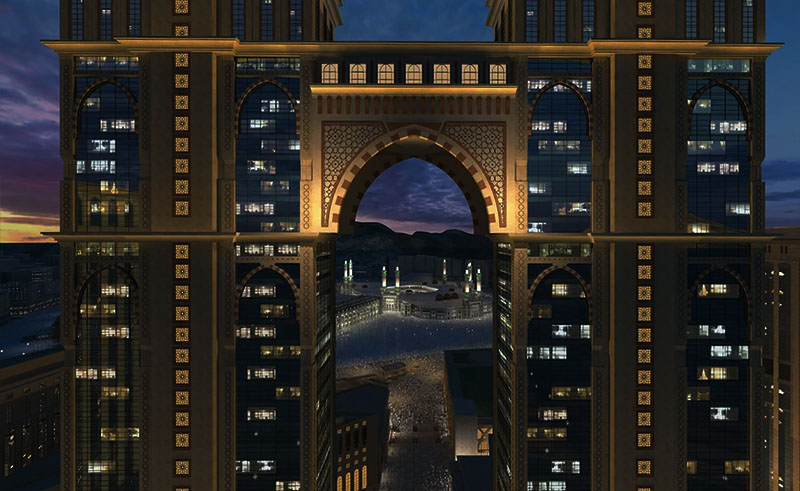 Address sits a mere 450 metres away from the Holy Mosque, offering visitors seamless an otherworldly spiritual connection to the holy site.
Fairmont Makkah Clock Royal Tower
Eight-minute walk to Haram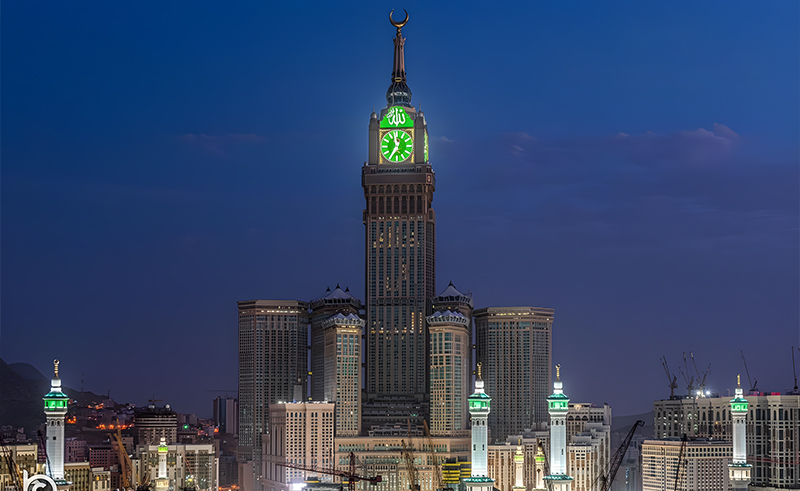 The towering entity - which sits so close to the Masjid Al Haram that its responsibilities include keeping pilgrims aware of the time - offers a spiritual stay throughout your Umrah experience, with over 1,650 rooms and suites that overlook the holy site.
Raffles Makkah Palace
Ten-minute walk to Haram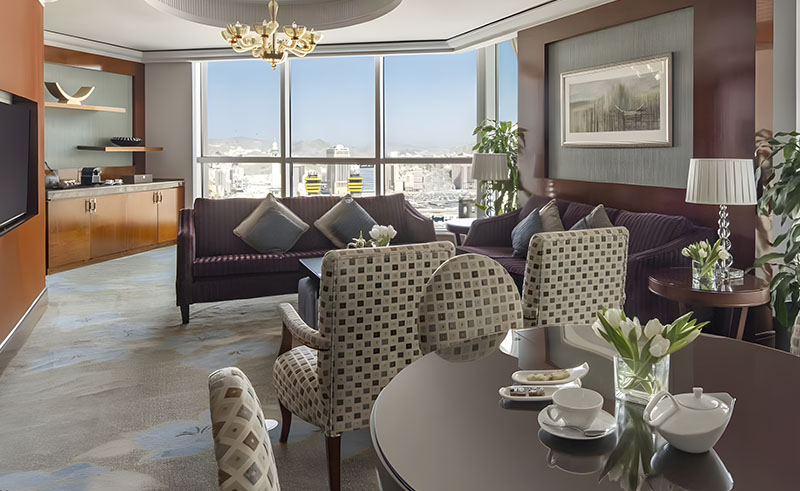 Each of Raffles Makkah's 214 suites offers generous spaces that feel just like home and a stunning view that directly overlooks Al-Masjid al-Haram – the Grand Mosque itself.
Voco Makkah
Twenty-five-minute walk or a ten-minute drive to Haram
At a centrepoint between the holy mosque, mount Mina and mount Arafat - all accessible by shuttle - voco offers large rooms and suites that can accommodate up to seven guests.