It's cruise season in the UAE, and for travellers in the Emirates, there are a wealth of cruising itineraries waiting to be explored, departing from Abu Dhabi and Dubai and journeying to destinations as near as Oman, and as far as Singapore.
Cruises in Abu Dhabi have reportedly been reaching record numbers of international passengers. Over 130,000 visitors sailed into Abu Dhabi Cruise Terminal ports in January, according to AD Ports Group, with 88,000 docking at Zayed Port last month. In Dubai meanwhile, tourism officials announced they were expecting just under one million to sail into the city this season.
So, if you're looking for an adventure that combines luxury and travel, here are six cruise itineraries that you can reach from Dubai and Abu Dhabi.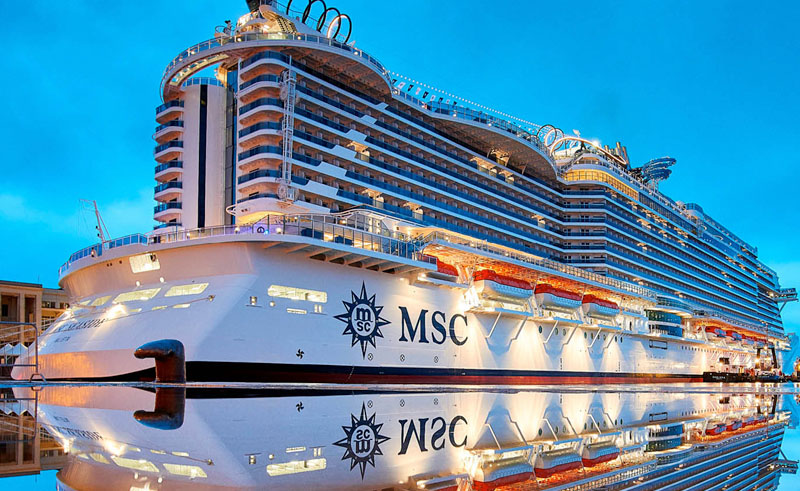 MSC Cruises - Dubai to Qatar (8 days)
Recently upgraded, the MSC Opera has a colossal capacity for 2,579 passengers and comes with upgraded cabins with balconies, new play areas for children and an ornate Teatro dell'Opera, which hosts live performances nightly.
From the UAE capital's main port, the MSC Opera first sails to Sir Bani Yas Island in Al Dhafra region where travellers can access the region's marine ecosystem and protected wildlife, before heading to Muscat, the capital of Oman, which is rich in traditional markets, museums and ancient heritage.
From Muscat, the ship sails to Khasab, a port city in the Omani exclave of Musandam on the northern peak of the UAE. Musandam features long inlets dug out of limestone with towering cliffs rising out of its clear blue waters. For the final port of call, MSC Opera docks in Dubai where excursions on offer include a visit to the gold souq, camel racing and a sightseeing tour of the city's best-known landmarks.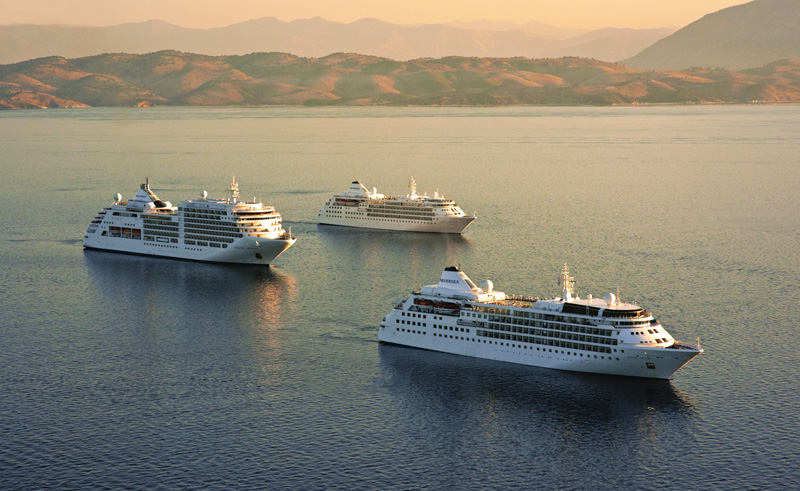 Silversea Cruise - Dubai to Seychelles (18 days)
With one of the highest space-to-guest ratios in the business and eight elegant dining options, Silversea is a renowned luxury cruise operator. Departing from Dubai this November for an 18-day voyage, passengers begin their cruise from Dubai to Abu Dhabi, and then onwards to Doha and Bahrain. From Manama, the ship beelines to Saudi Arabia's Dammam where a cultural experience includes a visit to the King Abdulaziz Centre for World Culture, also known as Ithra, listed in Time magazine as one of the "World's Top 100 Places to Visit."
The tour then takes you to Muscat with dolphin spotting, dhow cruises, museums, mosques and markets on offer, before embarking on two days at sea to reach Mumbai.
The fascinating landmarks such as the Chhatrapati Shivaji Maharaj Vastu Sangrahalaya museum, formerly the Prince of Wales Museum, the colourful flower market and the Gateway of India arch, are all available to explore once you're in Mumbai. Cruise passengers then head to Cochin for an overnight stay before they set off for four days at sea, giving travellers the chance to sample Silver Spirit's eight restaurants, spa and observation library.
Tropical waters and sunshine await in the Seychelles archipelago, with the vessel cruising to La Digue and Praslin islands, before arriving in Mahe.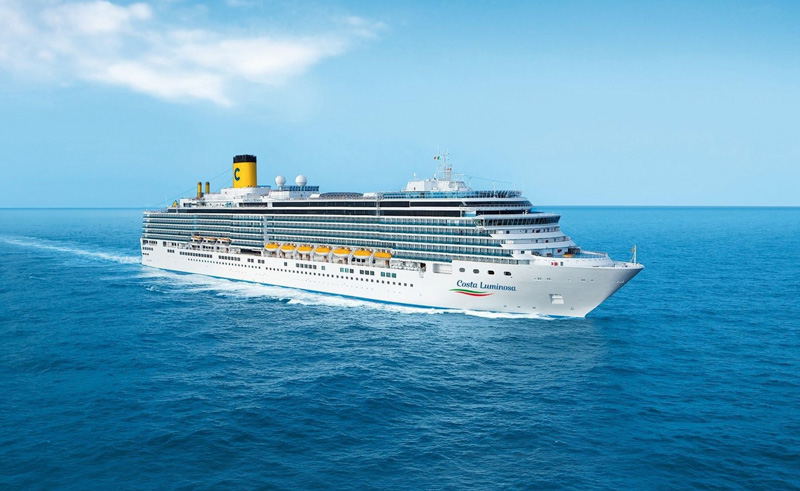 Costa Cruises - Dubai to Barcelona (8 days)
This 8-day journey by Costa Cruises will take you through Abu Dhabi, Muscat, Salalah, Crete, Athens, Palermo, Naples, Rome, Genoa, Marseilles, and finally Barcelona – with this extensive array of destinations providing a balance of ancient fortresses, modern city nightlife and stunning views of nature. The Costa Toscana is the new flagship of the company's fleet; its 1,550 balcony cabins, 13 swimming pools and hot tubs, 11 restaurants and 19 bars and lounges will give you plenty to enjoy on-board.
The Costa Toscana prides itself on its specialty in Italian cuisine. The ship also includes brand-new LNG engines which allow for increasingly sustainable travel.
Sites you can discover whilst on this voyage include a premium tour of Knossos and Arolithos Village in Crete; the archaeology and geysers in Oman's Salalah; an off-road vehicle adventure in WadiBani Khalid; exploring Sicilian street food in the town of Palermo and absorbing the warm bustle of Barcelona's Las Ramblas district in the evening.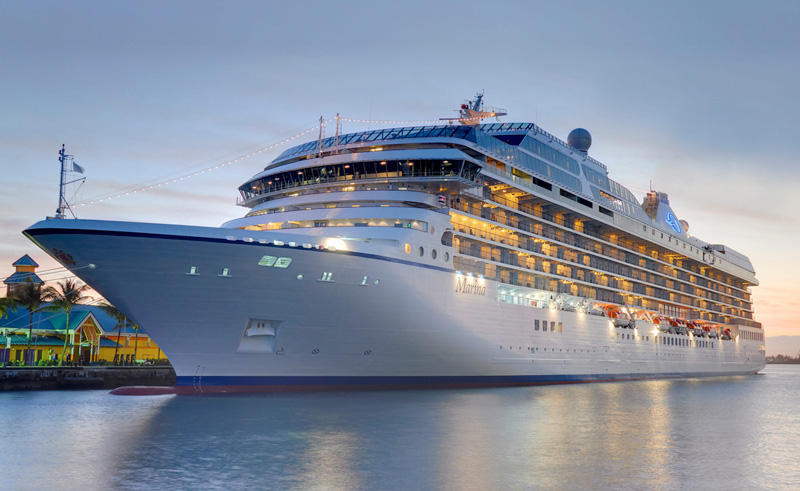 Oceana Cruises - Dubai to Singapore (20 days)
The 'Exotic Eastern Spices' route will welcome guests aboard the Nautica this December 8th to the 28th. The ship's lounges, suites and staterooms boast luxurious residential furnishings, and its outer decks are made of teak and custom stone and tile work. The Nautica features four open-seating restaurants, the Aquamar Spa and Vitality Center, eight lounges and bars, a casino and 333 luxurious suites and chic staterooms, two-thirds of which feature private verandas.
On this cruise, you'll explore the dune-filled landscapes of the UAE, the ancient lands of Indochina, and more. The journey will take you to Fujairah, Mumbai, Goa, Mangalore, Cochin, Colombo, Myanmar, Phuket, and finally, Singapore. Don't miss out on the excursions along the way, from Buddhist-guided meditation to a visit to a tea plantation.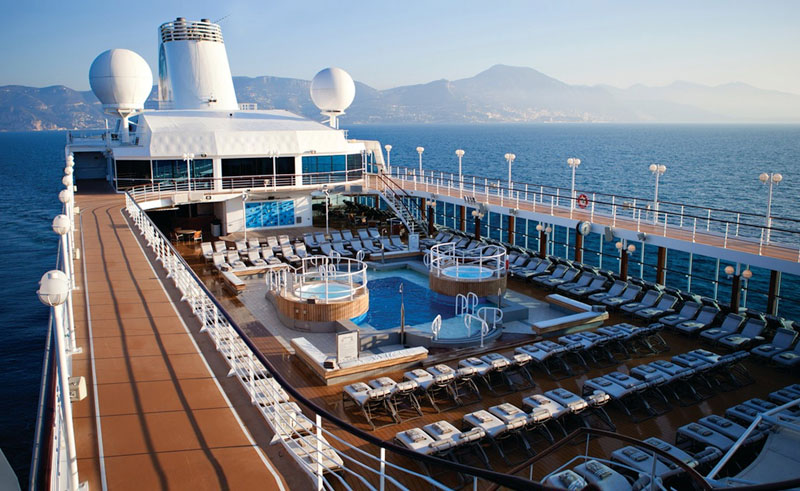 Azamara - Discover Arabia (7 days)
Starting in Dubai, you can spend your first day exploring the city before heading to Abu Dhabi for high tea at Emirates Palace and guided tours of Louvre Abu Dhabi and Sheikh Zayed Grand Mosque. Then, it's off to Sir Bani Yas Island for nature drives and snorkelling. The ship then docks overnight in Doha, where you can enjoy kayaking through Al Thakira Mangrove Forest or a desert safari. Finally, the ship sails back to Dubai, where you can take a helicopter tour of the city or a private safari tour to a Bedouin camp in Dubai Desert Conservation Reserve.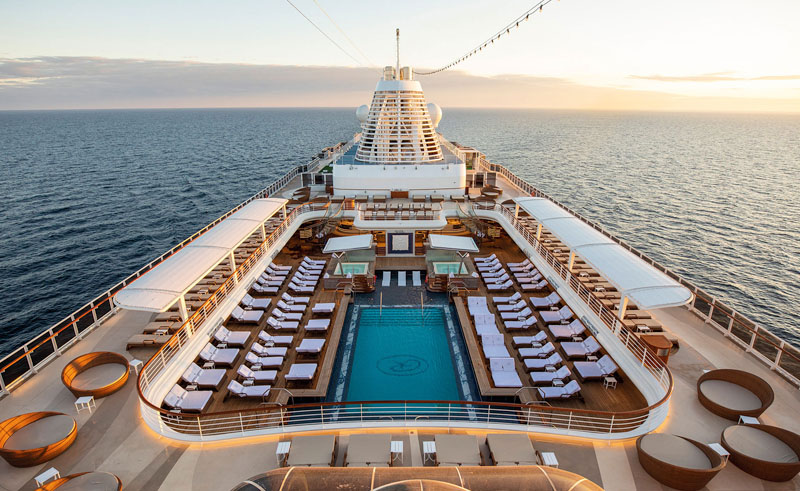 Regent Seven Seas - Dubai to Cape Town (22 days)
The Seven Seas Mariner will take you on a 22-day journey from Dubai across the Arabian Sea and Indian Ocean to South Africa's Cape Town, with stops in Abu Dhabi, Salalah, Seychelles, Madagascar, French Comoros Islands, Mozambique, and Richard's Bay. Explore the African continent's most stunning landscapes, from Zululand to the Cape Winelands. Book a penthouse suite for the ultimate luxury experience, complete with a private butler service.