Burgess is at the forefront of the superyacht industry, and hopes to accelerate Sindalah as a premier yachting destination.
An island retreat right in the heart of the Red Sea, surrounded by azure vistas and white, sandy beaches stretching as far as the eye can see surrounded by palm groves - this is Sindalah island, one of NEOM's most chic projects. Apart from being home to a host of luxury retail stores and five-star accommodations, the island is also set to host one of the MENA's most premier marinas.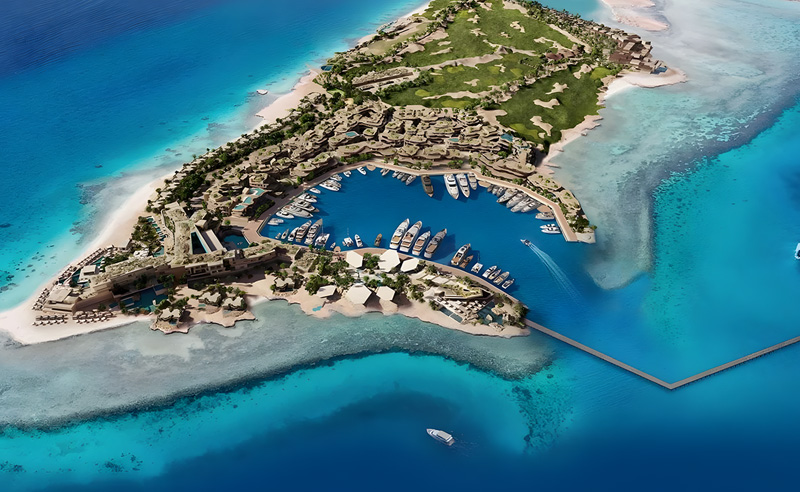 Slated to debut in 2024, Sindalah is looking to transform into a superyacht hotspot on the Red Sea. In achieving this vision, NEOM has partnered with a giant in the yachting industry, Burgess Yachts, to help maximize the luxury yachting potential of its upcoming Sindalah island oasis.
"We're committed to becoming a distinctive yachting destination, and deliver world-class services to guests and yachts visiting the Red Sea," Antoni Vives, NEOM's Chief Urban Development and Islands Officer, tells SceneTraveller. "Many of our guests visiting Sindalah will be looking forward to experiencing a nautical lifestyle through chartering a yacht."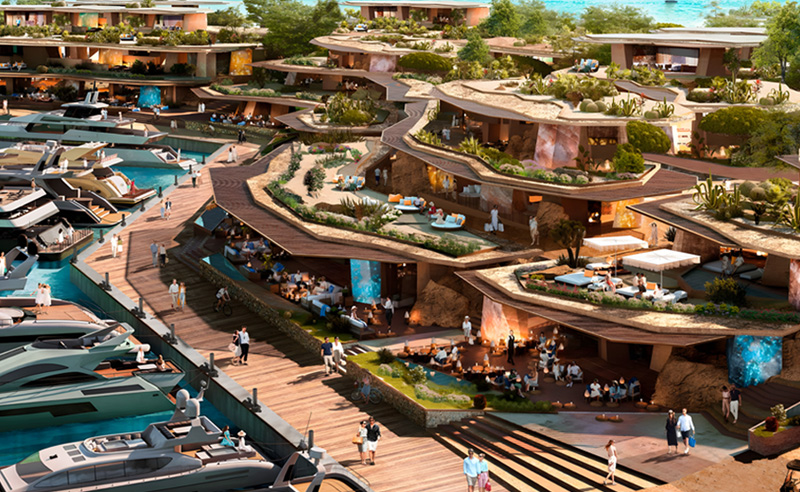 The agreement between NEOM and Burgess follows from the latter's founding of a Middle East hub in 2016 to highlight and improve the burgeoning superyacht industry in the region.
The Saudi Red Sea Authority aided the collaboration, streamlining permits and coastal tourism rules with a focus on sustainability. The Authority's streamlining of permits to superyacht businesses hopes to accelerate the Kingdom's acumen as a leader in the region's yachting industry.