Fusing rural chic with cosmopolitan allure, Scappa is a rejuvenating retreat in Lebanon's mountains.
Nestled high along terraced slopes overlooking Lebanon's Metn region, within the verdant mountains of Keserwan district, Scappa Resort emerges as a tranquil haven for those seeing natural awe and refined seclusion.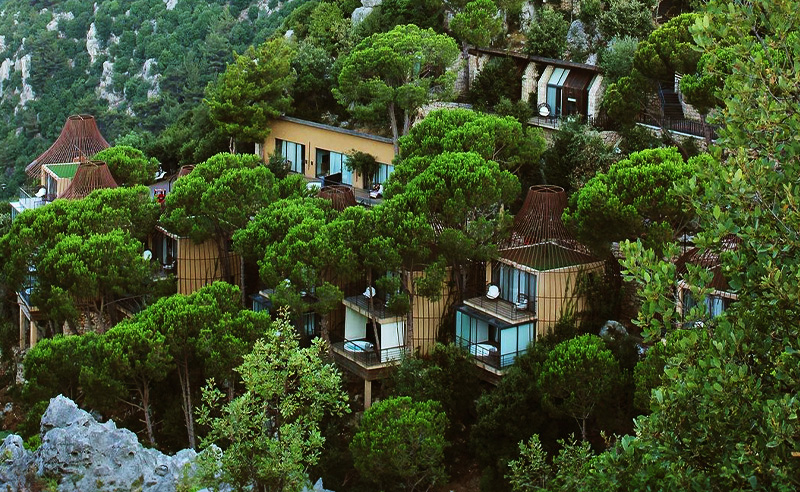 Keserwan has long captivated visitors with its dramatic landscapes and cultural cachet. Home to the renowned Jeita Grotto, its mountainous terrain traces Lebanon's roots. Winding valleys hold small villages with churches and monasteries, echoing the region's deep Maronite heritage. Outdoor pursuits abound, from hiking through forested biospheres to skiing powdery slopes in winter.
At Scappa, the resort consists of intimate blocks of houses built along the steep slope of the hillside, each of them partly obscured by masses of indigenous trees. The terracotta-hued masonry accentuates the rural aesthetics of the resort. Wooden, warm motifs blur the boundaries between you and your surroundings - some of the accommodations even have the mountain's trees on the inside.
Expansive windows in each accommodation frame iconic Keserwan vistas. The Panorama Room provides simple sophistication with a king bed overlooking valleys through floor-to-ceiling glass. The resort's Cottage Suites, meanwhile, come with a dedicated living area, vaulted ceilings and private outdoor jacuzzi.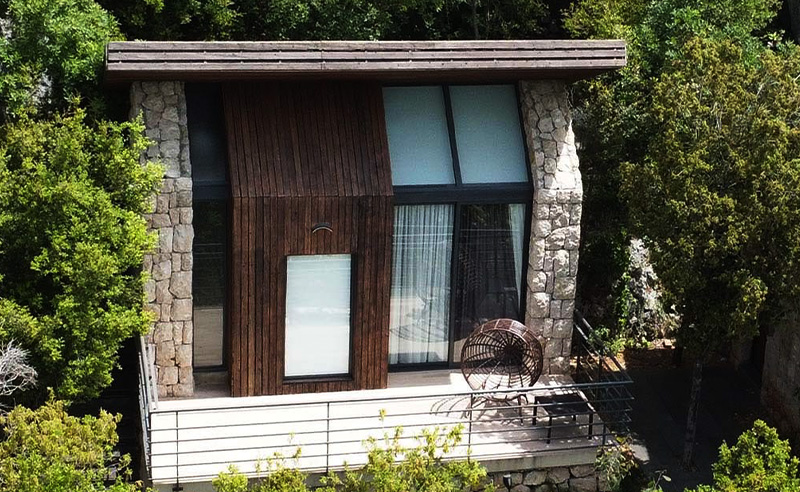 For indulgence, you can book the Eagle Nest with not one but two spacious balconies to take in untouched nature from your private outdoor jacuzzi. Sprawling layouts allow spreading out in the calm setting. In-room amenities ensure comfort including soft robes, mini bars and smart TVs.
Once refreshed from your natural surroundings, dine alfresco at the contemporary on-site restaurant. Menus highlight seasonal local specialties alongside global flavors, from shrimp linguine and risotto cepe to grilled salmon and beef filet, all of which can be paired with regional wines.
Scappa's five-star amenities include an indoor gym, an infinity pool and a full-service spa to ensure complete relaxation.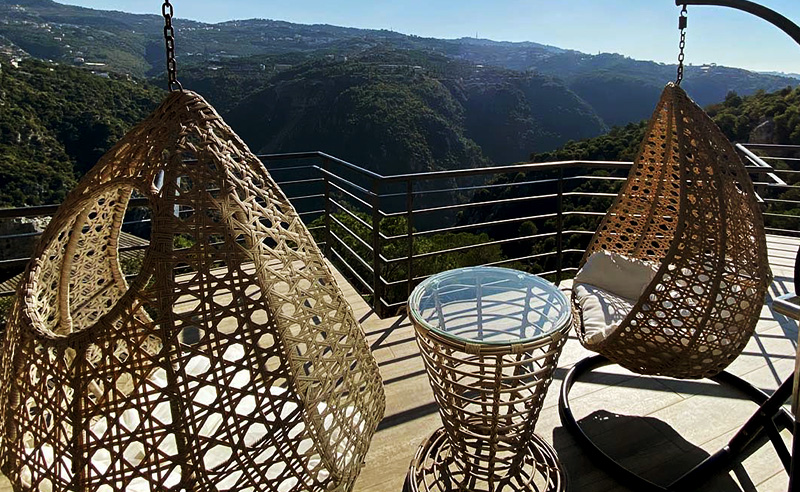 To reserve a room at Scappa you can contact the resort on its official website. Prices range from 140 USD per night for their Panorama Room to 300 USD for their Eagle Nest with private outdoor jacuzzi and two balconies.