The Emirate of Sharjah's tourism authority has set up a luxurious campsite at the base of Al Faya Mountain in the Mleiha desert.
Amidst the deserts of the United Arab Emirates, you will find Al Faya Mountain in Sharjah, where evidence of prehistoric civilisations as far back as the Paleolithic era can be found amongst the sands. It is here amidst the golden dunes of the Mleiha desert that some of the oldest human settlements outside of Africa have ever been discovered, alongside ancient trails of Bedouin tribes. And it is here that the Emirate of Sharjah's tourism authority has set up a luxurious destination for budding archaeologists to absorb the majesty of the desert within a high-end glamping experience.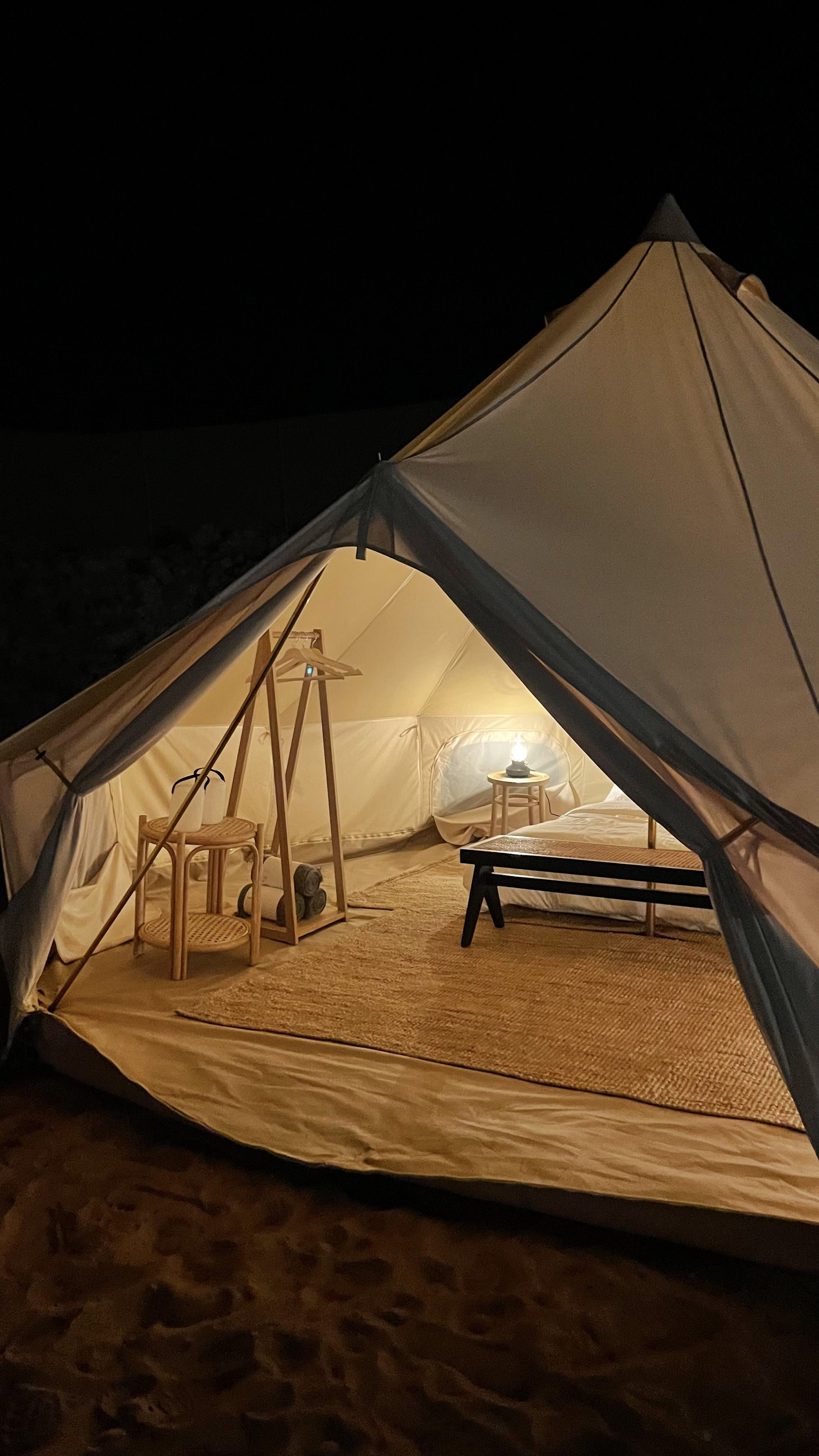 A luxurious yurt tent awaits at the base of Al Faya Mountain. A shuttle ride from a custom Mercedes UniMog will carry you to the campsite, where you will receive complimentary access to the Mleiha Archaeological Centre - an open invitation to immerse yourself in the fascinating history of your camping grounds.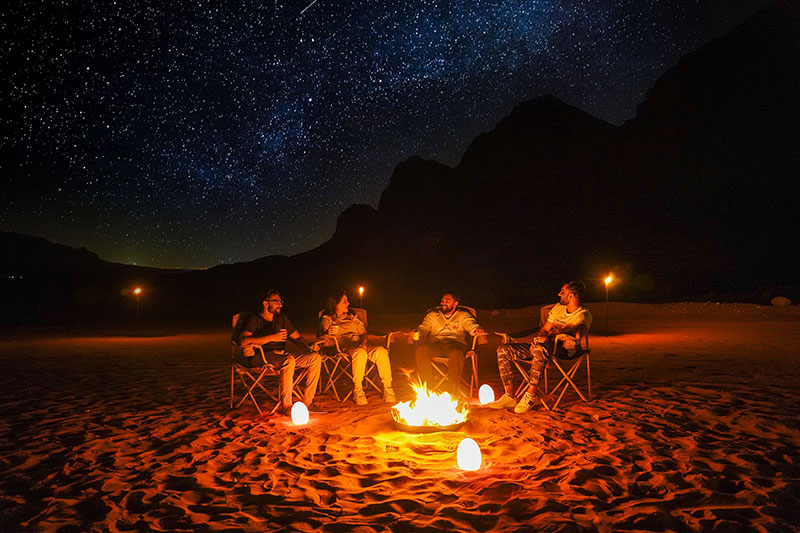 One of the highlights of your stay will be the stargazing session with their astronomy expert. You will be able to sit back and relax as you gaze up at the stars and planets twinkling above. You may even be lucky enough to spot the craters on the Moon, the rings around Saturn or the layers of Jupiter.
Of course, no luxury camping experience would be complete without exceptional dining options. Choose to order one of their specially curated set-menus or bring your own food and equipment for a barbecue under the stars. Their chef will prepare a delicious dinner live on site, and you can enjoy your meal surrounded by the natural splendor of the Mleiha desert. After dinner, retreat to your yurt tent for a comfortable night's sleep on a pillow-top mattress surrounded by aesthetic wooden furniture - you could almost mistake it for a hotel room!
The adventure continues the next day as you wake up and embark on a short drive in one of their SUVs to catch the sunrise. When you return to the campsite, you'll find a picnic basket filled with everything you need to make your own delicious breakfast the way you like it.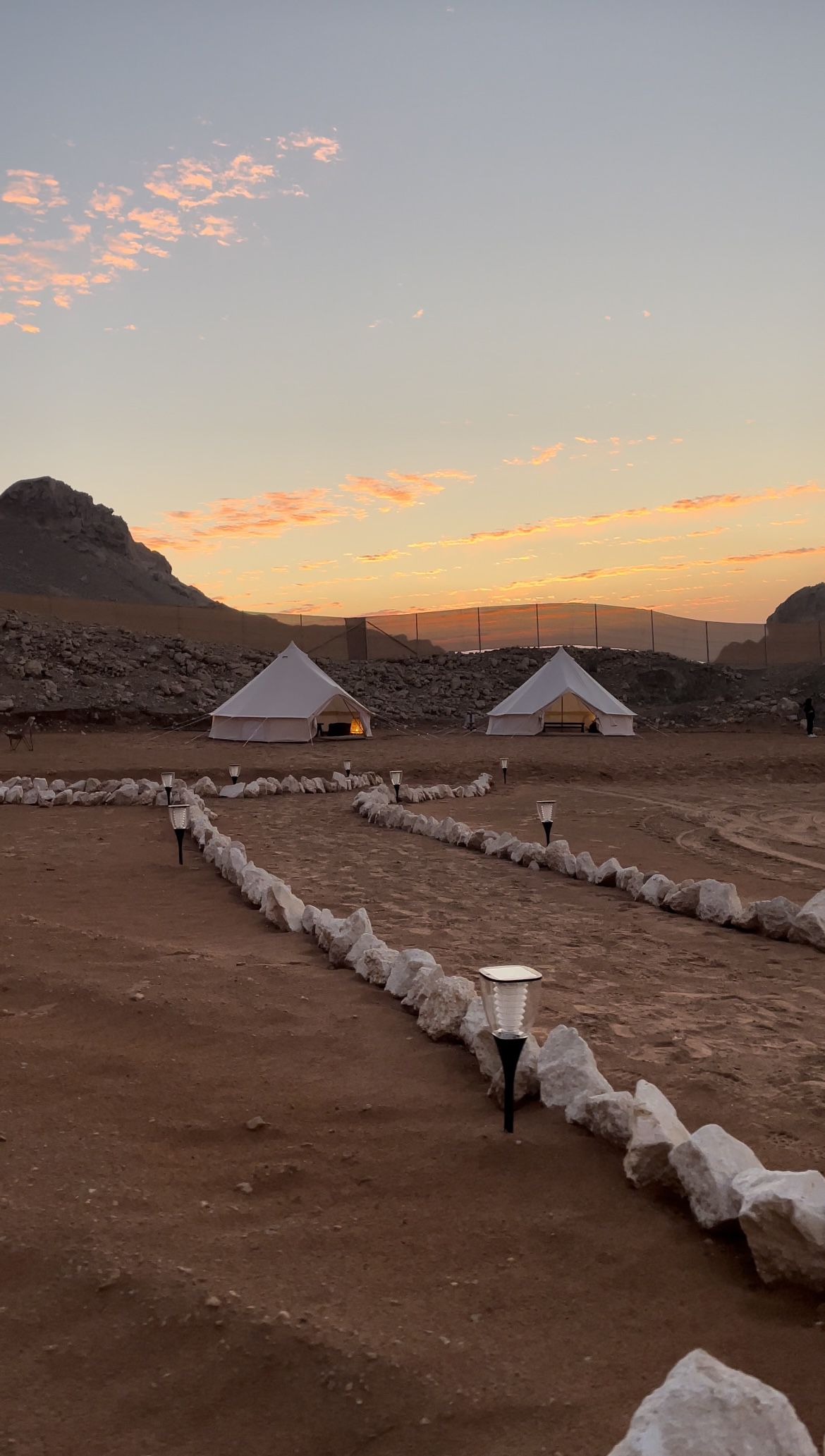 The Mleiha Glamping experience is a great fit for couples or families. The standard tent package is AED 1,295 and includes a queen size bed or two single beds for two adults. The family tent package is AED 1,550 and includes a queen size bed for two adults and two single beds for children. Additional tents are available for larger groups at AED 1,000 per standard tent or AED 1,255 per family tent.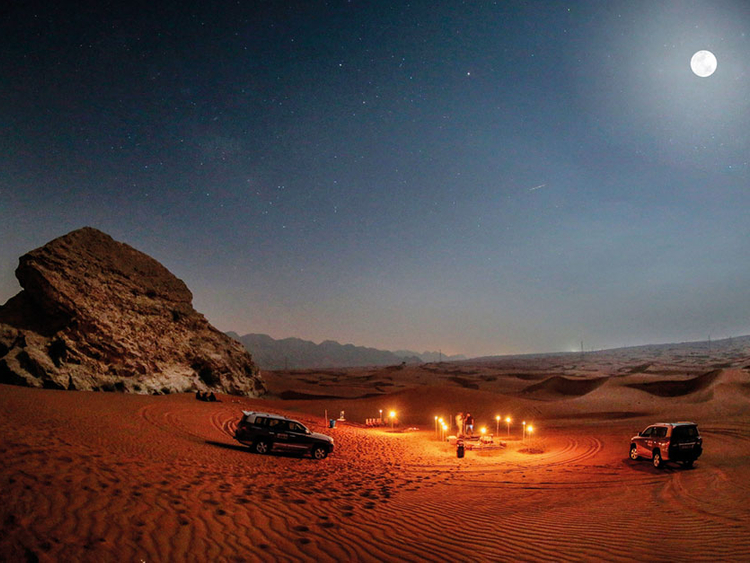 If you're looking to book the entire venue, five standard tents can be booked for AED 5,200 or five family tents for AED 6,450.