Walk, hike, eat, and cuddle with your dogs to your hearts' content at the JA Hatta Fort Hotel's all-new Terra Cabins.
The UAE's Al Hajar Mountain range will soon be home to a new glamping experience - and it's totally dog-friendly! The cottage-core-meets-boho-chic lodgings, called 'Terra Cabins', will be available at the JA Hatta Fort Hotel starting March 2023.
The Terra Cabins are split into two categories: standard and deluxe. The standard cabins can fit up to four people and come with both a bunk bed and a double bed, while the deluxe cabins can have up to six people and come with two bunk beds, a double pull-out bed, and an outdoor area.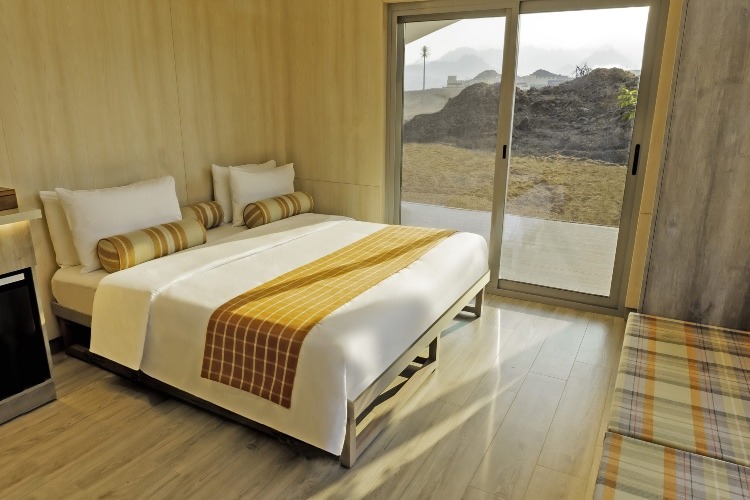 The cabins' natural pinewood surfaces were designed to fit in with their settings, blending seamlessly with the mountainous backdrop. The rooms feature alcove seating areas, walk-in rain showers, on-demand video projectors, minibars, and large windows to allow for plenty of sunshine in addition to peak vistas.
Although the Al Hajar Mountains has recently gained popularity as a tourist destination, the area is merely dotted with hotels, pretty much none of which are pet-friendly. While the JA Hatta Fort Hotel doesn't allow pets in the main hotel area, the new Terra Cabins certainly do! You can glamp with your family and friends to your heart's content without missing out on the chance to also have fun with your dogs - not only are they allowed in the cabins' outdoor area, but inside them too.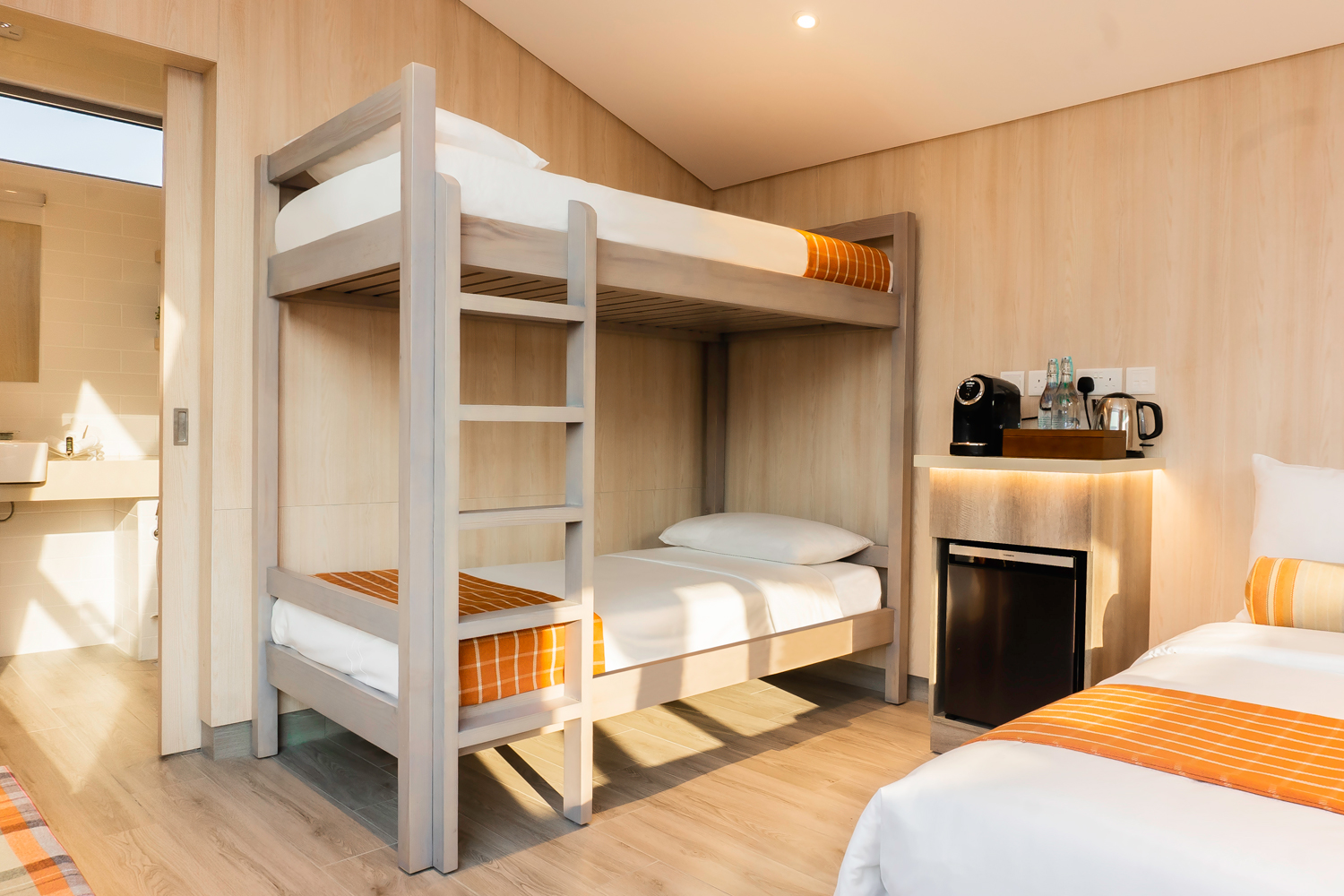 The Terra Cabins' slanted ceilings are designed with solar panel installation and infrastructure in mind, which is how the brand plans to carry out its commitment to sustainability. Visitors staying at the new lodgings will have access to the JA Hatta Fort Hotel's amenities, which include eateries, bars, and recreational and amusement activities. Booking a cabin can cost between AED 960 to AED 1,200 per night depending on the cabin.