Its intricate pavilions unravel across the foothills of Mount Toubkal for a truly cinematic experience.
Amid the rugged beauty of Morocco's High Atlas Mountains, Olinto is an enchanting retreat beckoning travellers in with its amalgamation of Moroccan traditions and modern luxury. Thanks to its cooler climate and the crisp, refreshing air of the lofty mountains, the Atlas Mountains make for a dreamy escape from the summer heat.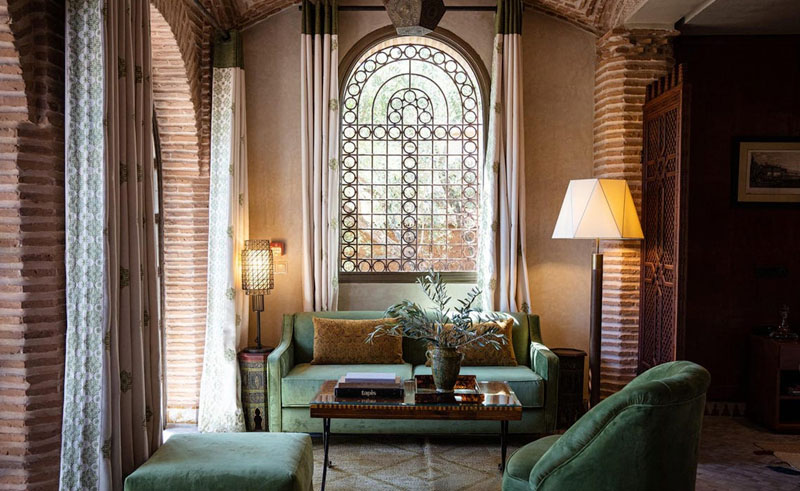 The retreat is made up of nine exquisite pavilions that blend seamlessly with the landscape. Each pavilion reflects a timeless aesthetic curated by owner Prince Fabrizio Ruspoli di Poggio Suasa, with intricate stained glass windows, carved doors, decorative brickwork, and inlaid frames that speak to Moroccan history. Surrounded by earthen walls, the pavilions are enveloped by private gardens, some of which feature heated pools adorned with local artists' ornate Moroccan tiles.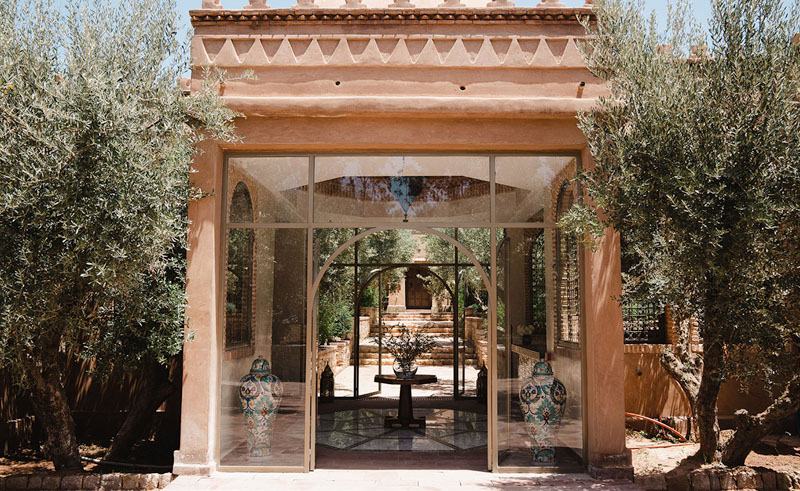 Located above the Berber village of Imlil, about an hour's drive from Marrakech, Olinto finds itself in an incredibly pristine area atwixt the Toubkal National Park and a hunting reserve. Set on 10 acres of land adorned with olive groves and fragrant gardens, Olinto's guesthouses are covered in vines and feature rooftop sitting areas, private gardens, and some with pools. Although a spa is set to open in the coming year, guests can currently luxuriate on wisteria-lined terraces and enjoy massages in the traditional hammam.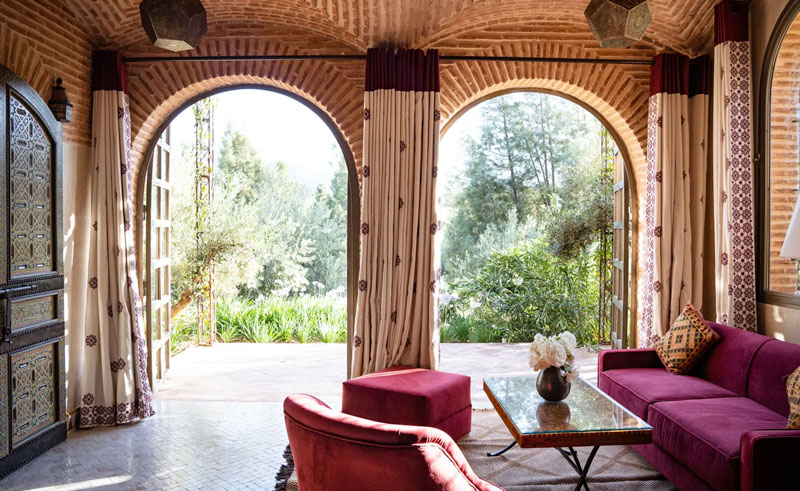 At Olinto, guests indulge in farm-to-table dining, with the hotel's menu offering a seasonal fusion of Moroccan and Mediterranean flavours using produce from its own gardens. Multiple outdoor dining spaces provide stunning views of the olive groves and Mount Toubkal, the highest peak in northern Africa, perfect for enjoying sunset vistas. For the adventurous, Olinto offers hiking and biking trails, as well as the option to climb Mount Toubkal. For those seeking relaxation, the hotel's rooftop cocktail bar offers a tranquil setting to unwind.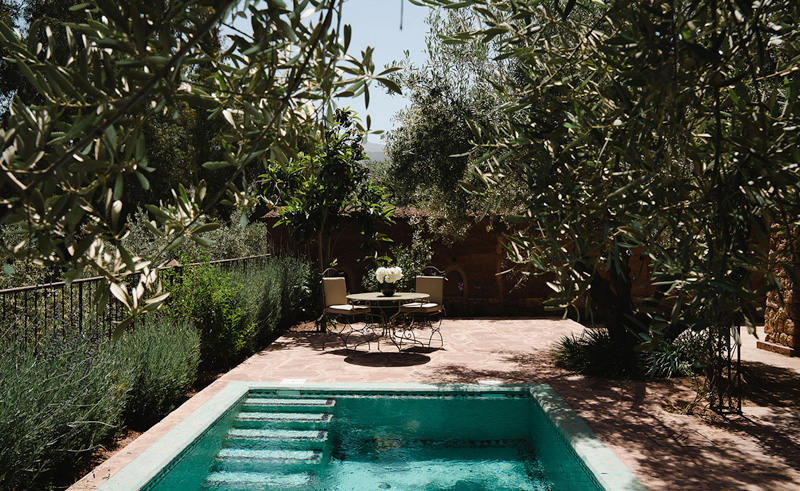 Olinto is the brainchild of Prince Fabrizio Ruspoli di Poggio Suasa, who named the retreat after his ancestor, Marquis Francesco Maria Ruspoli, a patron of Handel, who adopted the name Olinto from an ancient Greek village as part of his membership in a musical and literary society called the Academy of Arcadia.