Edward Said would want to live there forever (and so do we).
From the intricate details of the decor to the unparalleled views of the Arabian Gulf from every room, the Wynn Al Marjan Island in the UAE promises an unforgettable escape to a world of indulgence and luxury. The hotel's 1,500 rooms, suites, and villas are designed to cater to the most discerning guests, with every detail carefully crafted to transport visitors to a realm of exotic splendor.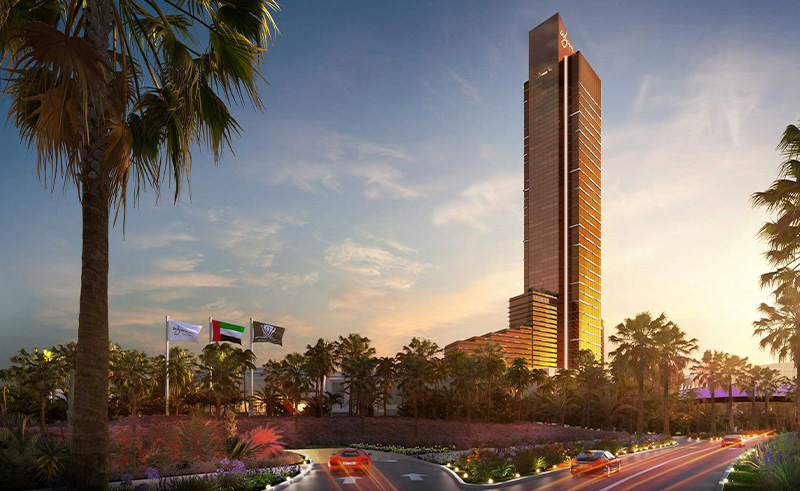 The resort's four billion dollar development cost speaks to the level of extravagance that guests can expect to experience. The hotel's two dozen restaurants offer an array of culinary delights, from world-class fine dining to more casual fare, all featuring the finest ingredients and expertly prepared dishes. Guests can unwind at the spa, with a range of treatments designed to rejuvenate the body and soul, or attend an event at the state-of-the-art convention center or theater.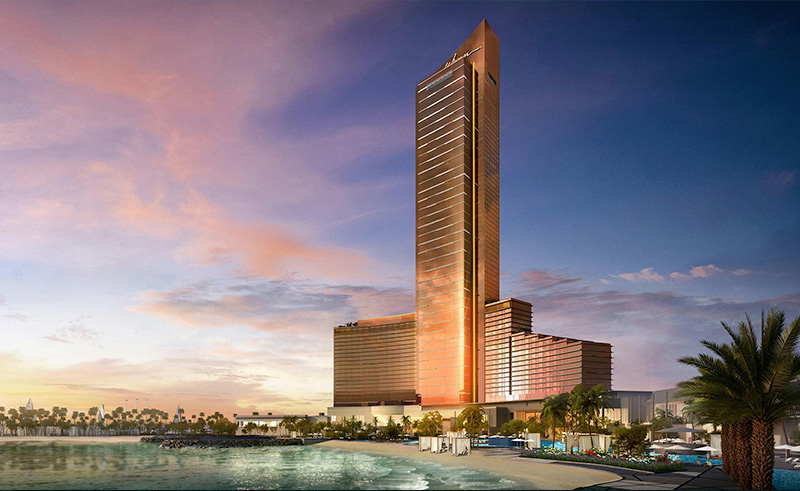 As night falls, the resort truly comes alive with vibrant entertainment options that showcase the region's rich cultural heritage. And for those who seek a little more excitement, the resort's gaming area promises to deliver an unparalleled experience in the heart of the Arabian Peninsula.