A giant golden thumb in the middle of the souq and a disturbingly bright blue giant rooster in the middle of the mall… what is happening in Qatar?
As Qatar prepares to host the FIFA World Cup this year, it's clear they're pulling out all the stops. Every resource at their disposal has gone to creating mind-boggling towers and out-of-this-world exhibitions, but now the government's Qatar Museums group has decided to up the wow factor by turning the country into an open-air art gallery.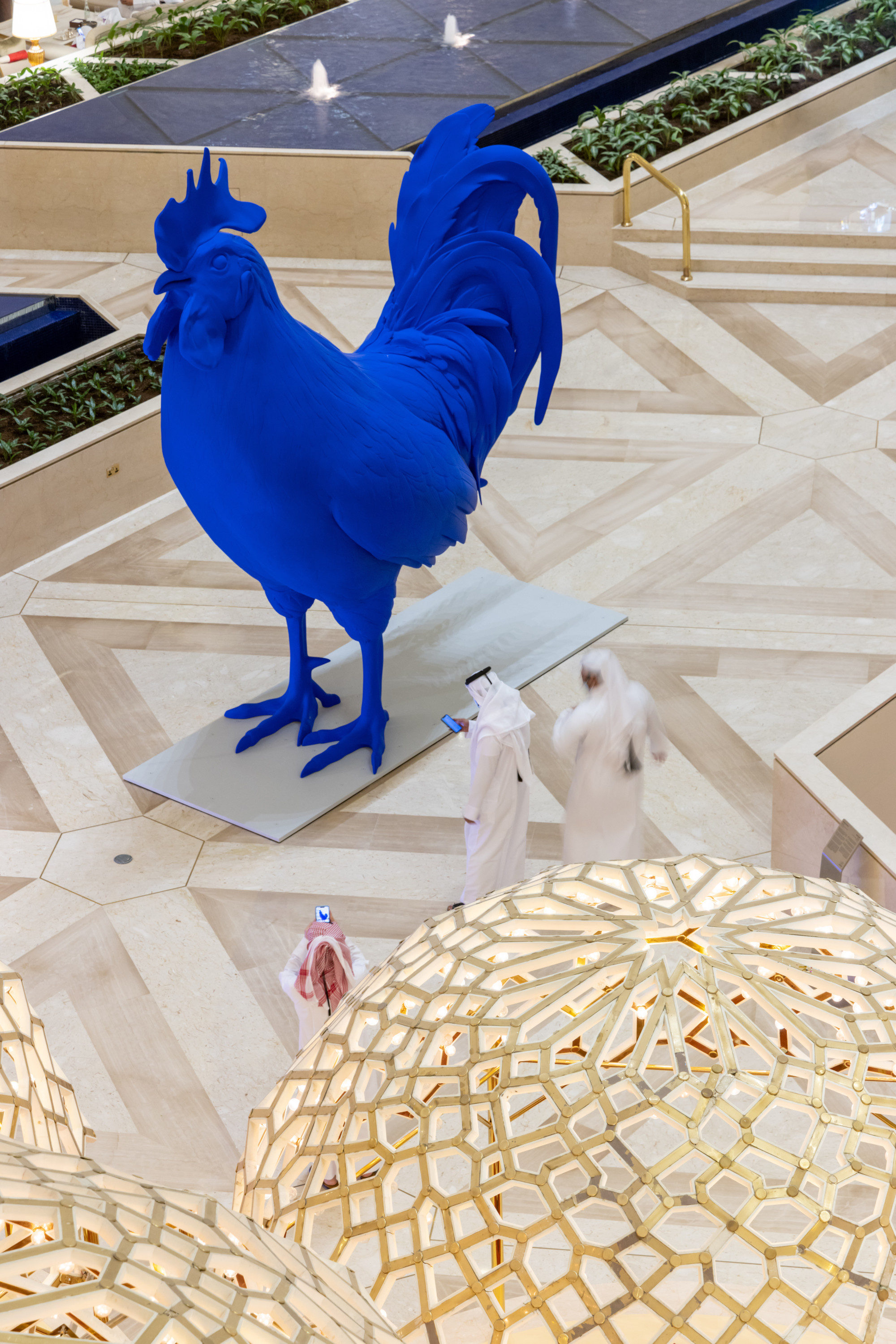 Imagine a giant royal blue sculpture of a rooster in the middle of a shopping mall, or a golden thumb at the centre of a souq. All of the country's public spaces, including parks, hotels, stadiums, Hamad International Airport and even the desert are playing host to massive art installations.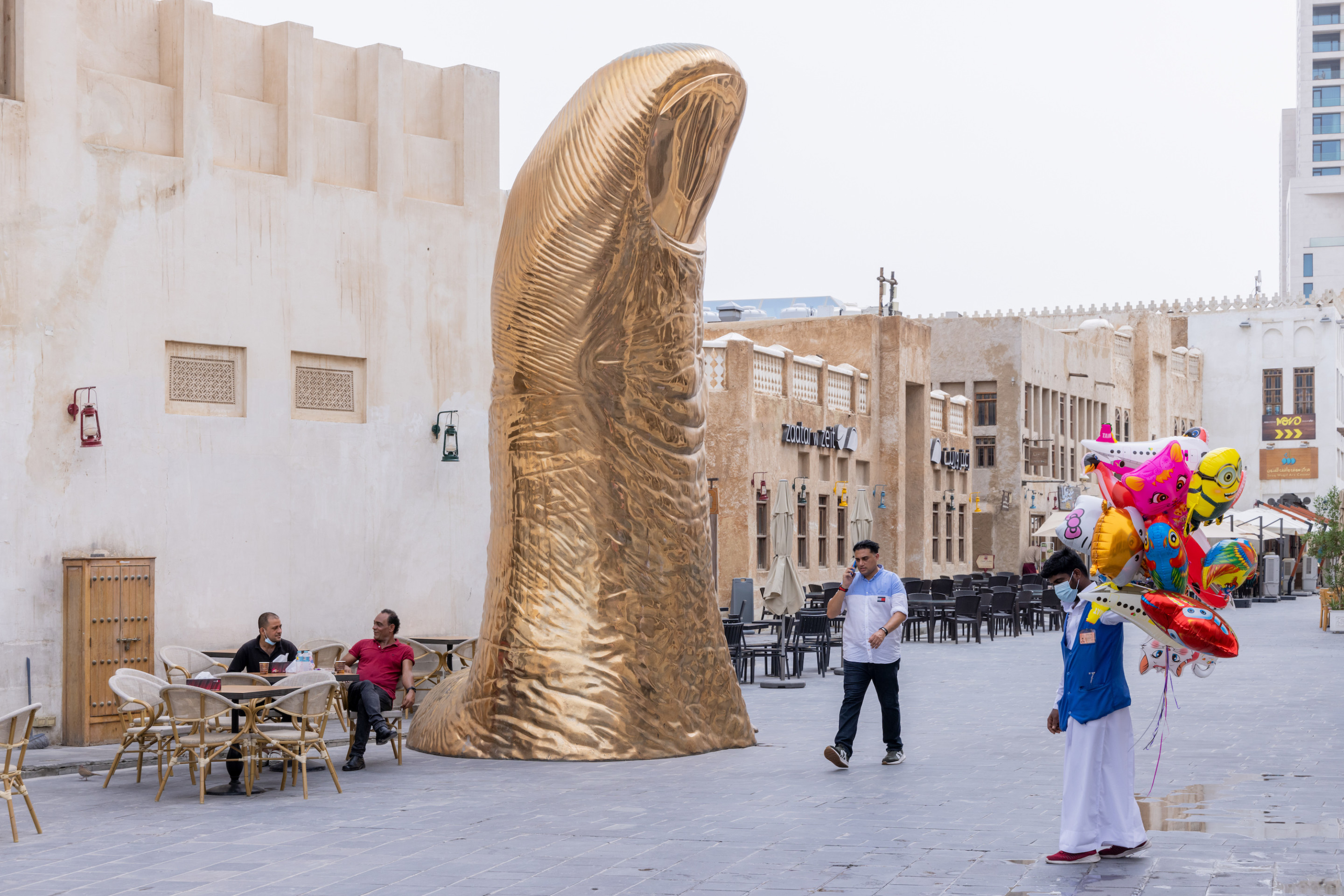 Qatar Museums has gathered new works from celebrated artists around the globe, including Olafur Eliasson, Jeff Koons, Yayoi Kusama, KAWS, Rashid Johnson, Ernesto Neto, Lawrence Weiner, Faye Toogood, Katharina Fritsch. The installations also feature works by a group of fantastic regional artists, in the name of cultural exchange, including Adel Abidin, Ahmed Al-Bahrani, Shouq Al-Mana, Shua'a Al-Muftah, Salman Al-Malek, Monira Al-Qadiri, Simone Fattal and Faraj Daham.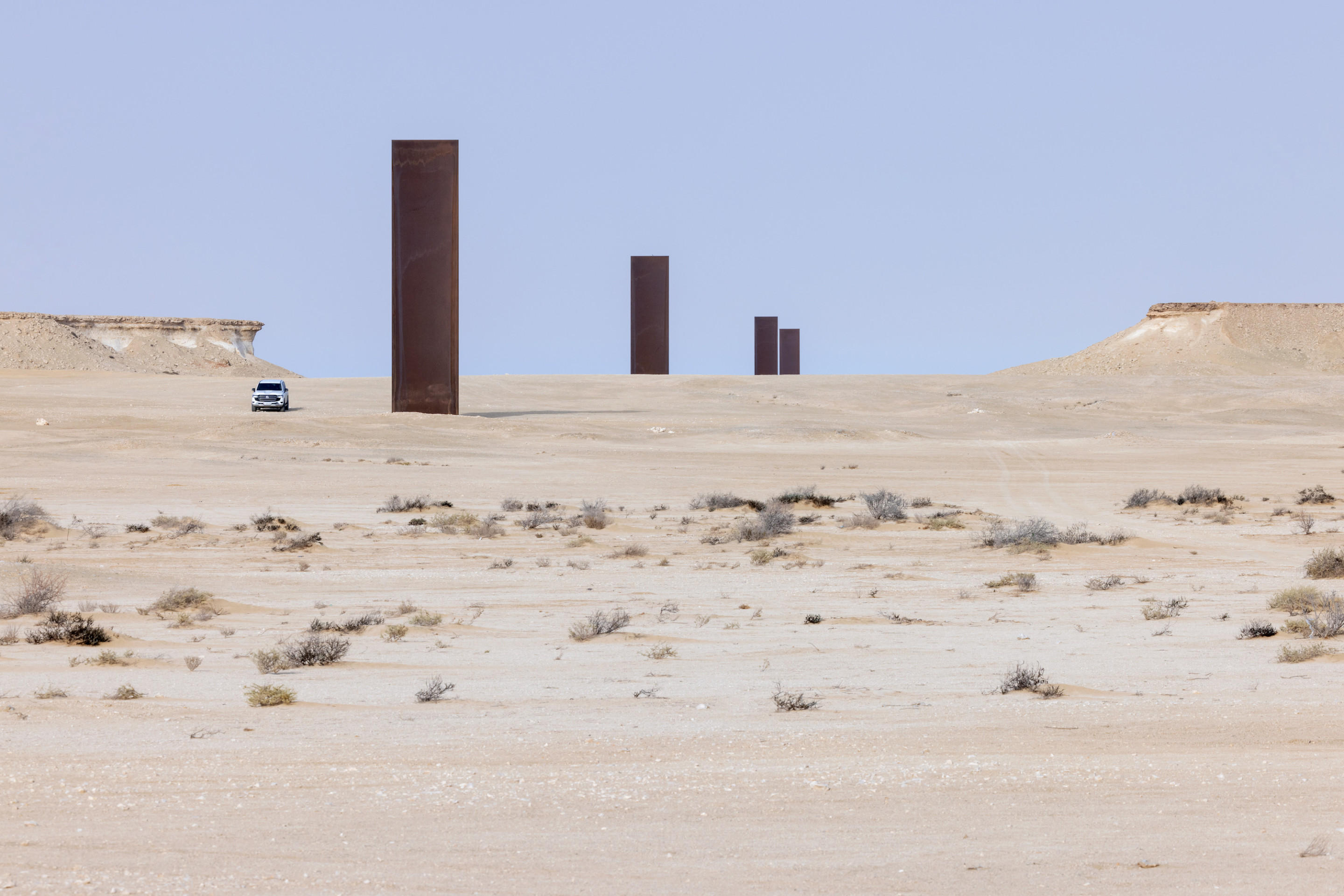 What's interesting is that Qatar is already full of equally strange and endearing art installations, being home to 70 pieces scattered throughout the country. Qatar Museums has, however, added 40 more pieces over the past few months, coming to a staggering total of 110 gigantic pieces of abstract art dispersed over 11,610 km². This initiative is, of course, coupled by an extensive and expansive public art programme that hopes to attract over a million visitors from all over the world.