The district seeks to create a cultural atmosphere for all visitors, including those embarking on Umrah and Hajj pilgrimages.
The Saudi city of Madinah will introduce a new district to enrich the cultural and religious experience for visitors and pilgrims travelling to the city for their Umrah and Hajj pilgrimages.
As part of Madinah's Knowledge Economic City, the new district - known as Islamic World Avenue - will serve as a hub of activity directly connected to the Prophet's Mosque, the Haramain High-Speed Railway, and the Prince Mohammad bin Abdulaziz International Airport to ensure easy access for visitors.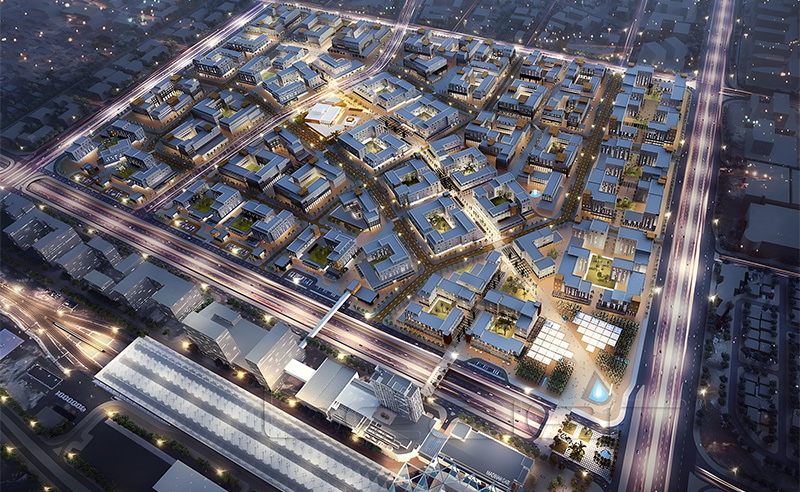 Spanning an area of approximately 900,000 square metres, the project is set to accommodate around 18,000 hotel rooms and shopping centres that showcase the unique urban design of Madinah, as well as family entertainment such as live events, exhibitions and festivals across its green spaces and eco-friendly facilities.