Le Riad Yasmine, a delicious boutique hotel in the heart of Morocco, is a family-owned heaven combining luxury and culture to create your home away from home.
The Medina of Marrakech - an old Islamic capital in Morocco and a UNESCO Heritage Site, with narrow winding streets drawn around and through historical monuments and structures. Here, you may find a simple black door, behind which lies a green touristic haven: Riad Yasmine.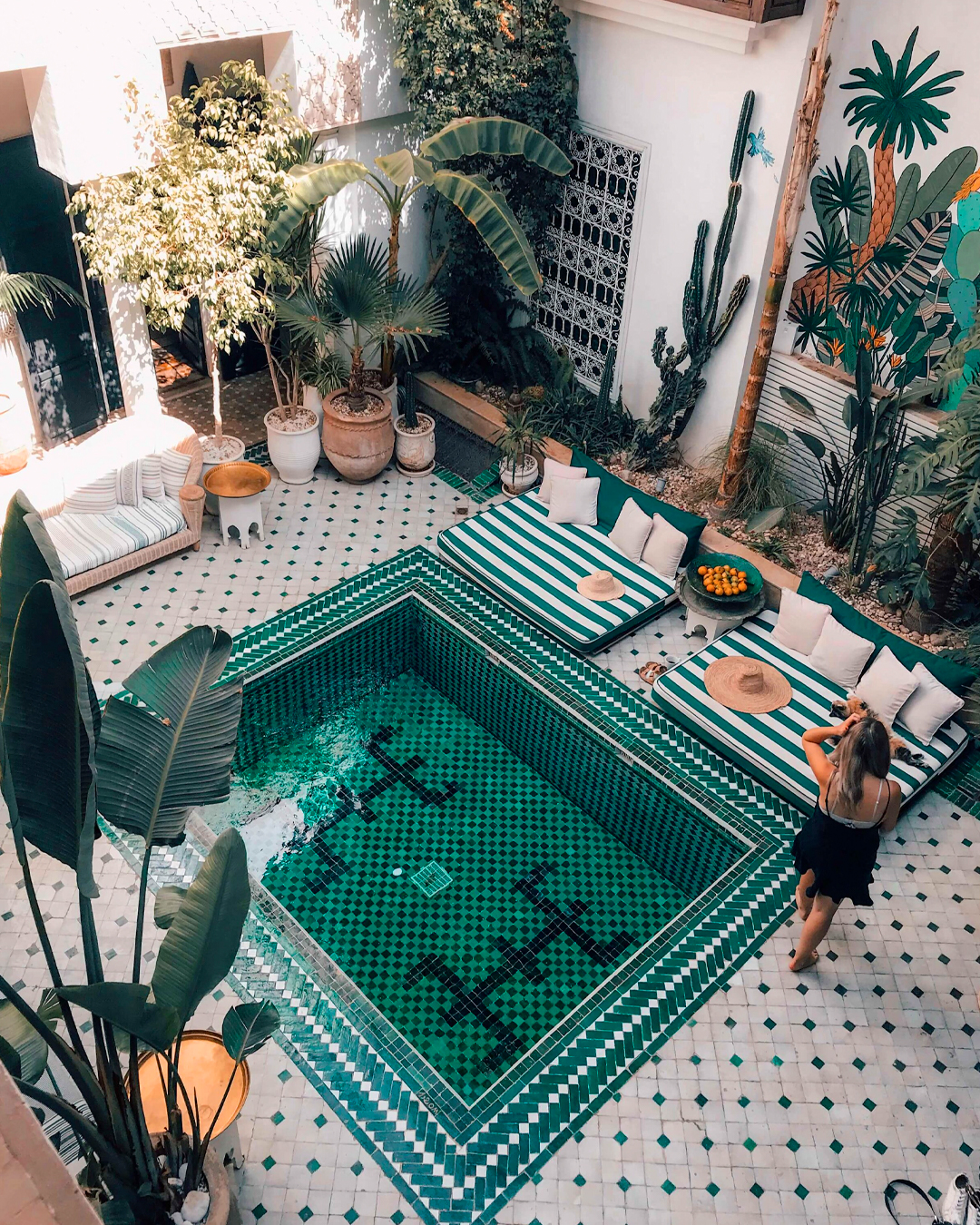 Previously the home of a simple Moroccan family, following the classic model of a square-shaped home with a small pool as its centrepiece, this riad was bought out by a French man nearing retirement. When his son married and sought to abandon the hectic Parisian lifestyle in 2015, the man handed the property to the couple, whose shared wanderlust led them to transform the riad into a luxurious boutique hotel heavily accented with Moroccan influences.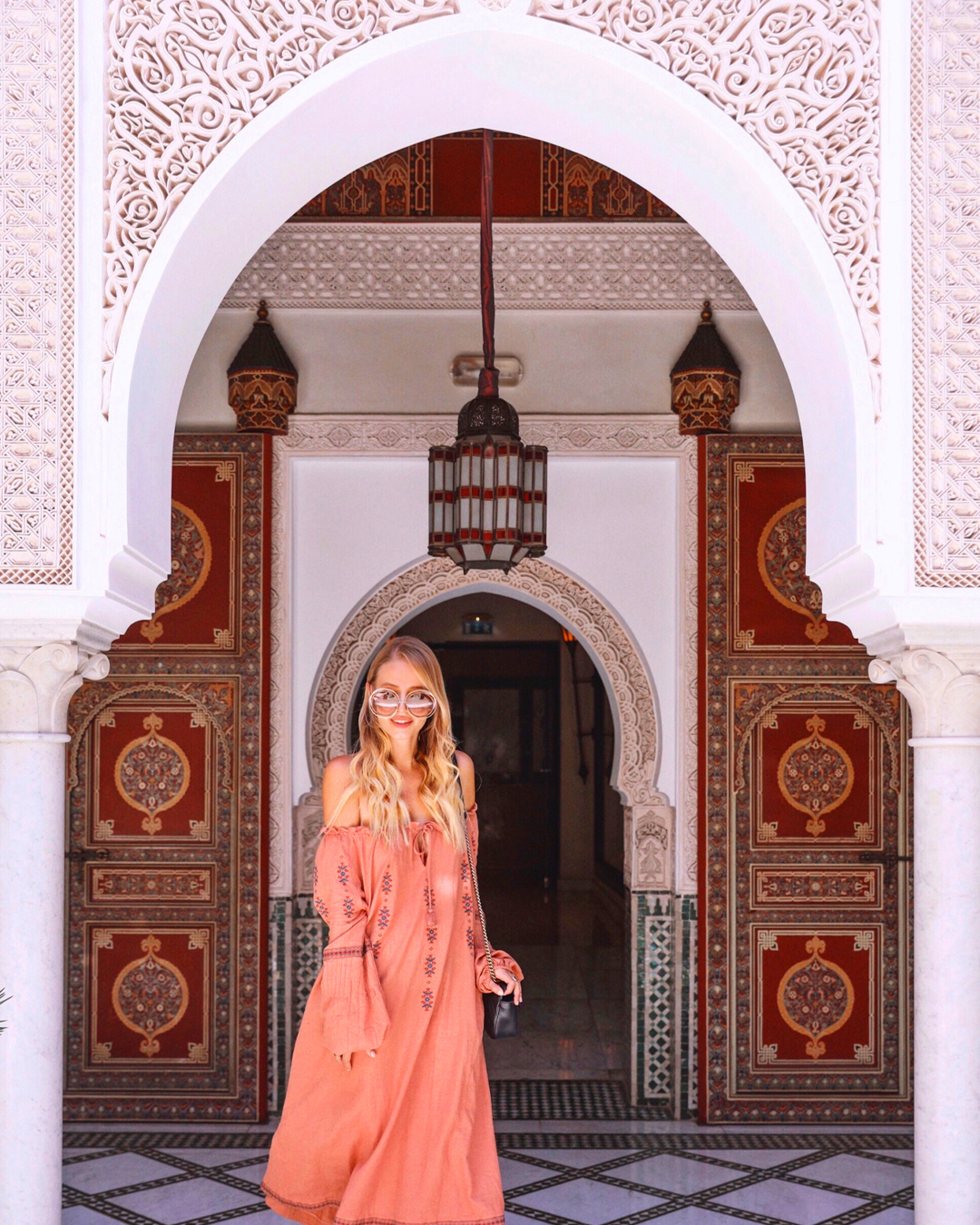 With the exhaustive employment of Moroccan designers and architects, they created an 8-room riad with variously themed space that instils the essence of the Marrakech experience into every visitor's soul. Along with the riad's traditionally Moroccan ambience, the establishment carries the air of Morocco into its opulent meals, tight-knit staff (do look out for the feline crew!), and all the way down to the Amazigh symbols on the floor of its swimming pool. Riad Yasmine also offers a wide range of activities for a true feel of Morocco, from soul-fortifying traditional Hammams, to cooking classes, to trekking tours - the boutique hotel ensures your stay contains the perfect balance of couch-surfing (did we mention the couch by the pool?) and action.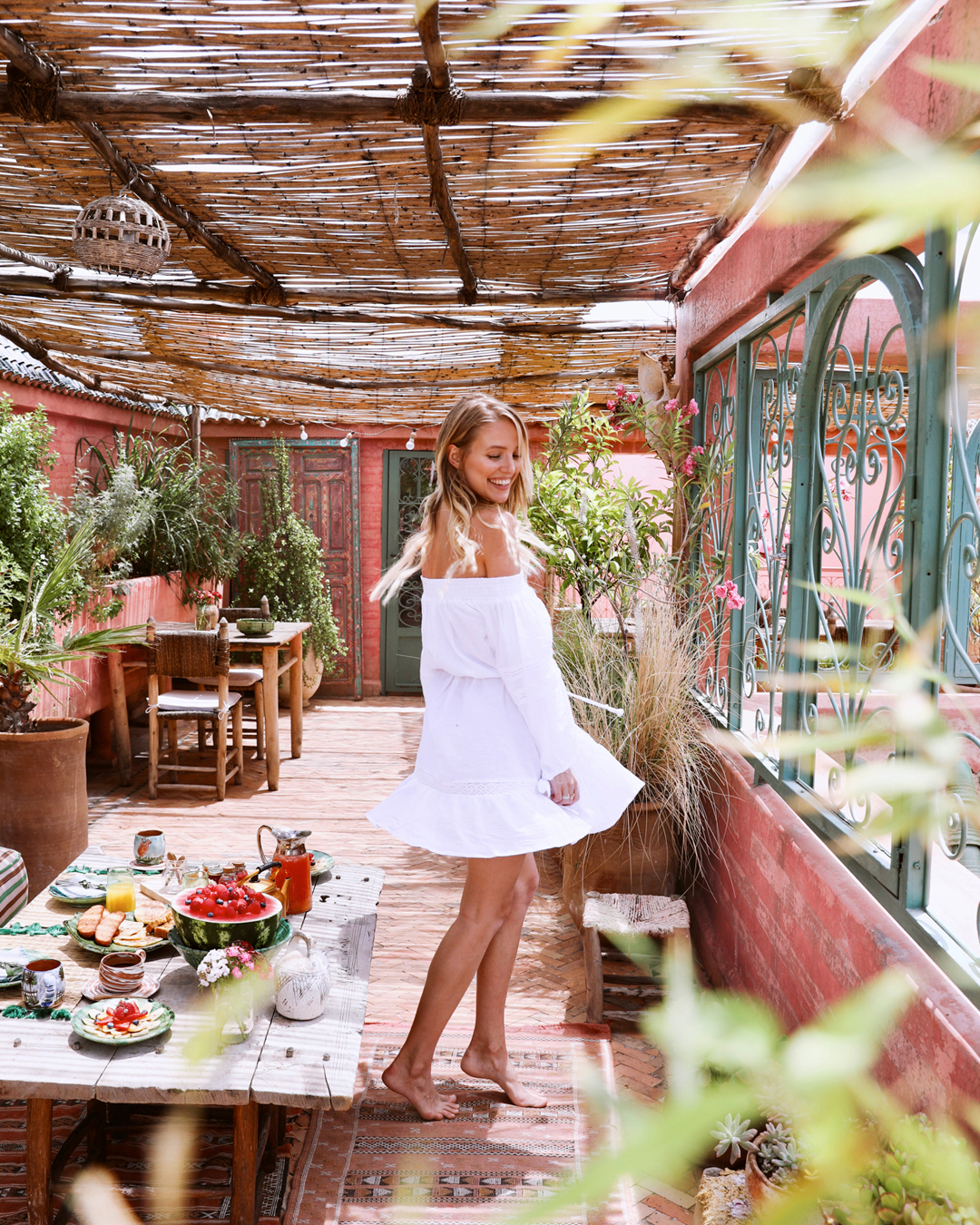 After many years of nurturing the riad, the owners created a baby sister for it: Le Petit Yasmine. For larger groups, Le Petit Yasmine is a serene Airbnb rental property with 3 suites, a starry rooftop and a heatable emerald pool also located in Marrakech. For only USD 496 per night, families and friends seeking serenity in the bustle of Morocco can enjoy the traditional Moroccan lifestyle in a riad of their own.