Run by Osana Wellness Family and YesYoga, this three-day wellness festival will have your soul dancing by the beach.
As the sweltering summer heat gives way to a cool refreshing breeze, weary workaholics yearn for a holistic and rejuvenating getaway, a temporary escape before confronting the demands of reality. Just in time, the Solasi Festival is returning with a third edition on the beautiful shores of private community resort Somabay, bringing you a weekend of wellness from September 21st to September 23rd.
Run by Egyptian wellness gurus Osana Wellness Family and YesYoga, Solasi Festival creates a sanctuary for your mind, body and soul, an open invitation to connect with nature. "With Solasi, we aim to create a safe environment within a community of like-minded individuals," Neena Serag Hwaidak, Co-founder of Osana, tells SceneTraveller. "The festival is for everyone, no matter how old or young you are, whether you embody the spirit of Julia Roberts from 'Eat Love Pray', just starting your wellness journey, or tagging along with a friend to explore."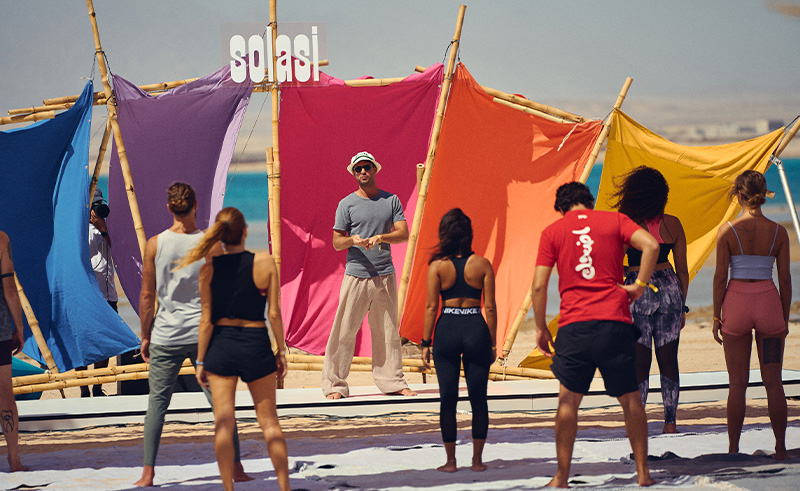 Hwaidak was initially inspired to create Solasi after many healing experiences at international wellbeing festivals. "Whilst physical wellness received tremendous attention in the last decade, mental and emotional well-being remained slightly taboo in Egypt, while nutritional health was not yet considered an essential element of the whole mind-body well-being," Hwaidak shares. "So, we wanted to change that narrative."
This year, Solasi is offering a tapestry of activities that seamlessly blend wellness practices. One moment, you may find yourself gracefully flowing through a yoga session, and in the next, you're engaging in a vigorous hot pilates sesh. However, as the day unfolds, you may start hip-twisting to some live music performances, before attending a somatics session to recalibrate your body. As Hwaidak puts it, "Certainly, expect a lot of dancing by the beach this year!" Locally sourced whole food from Osana's Cafe will be at hand to fuel your grotesque dance moves.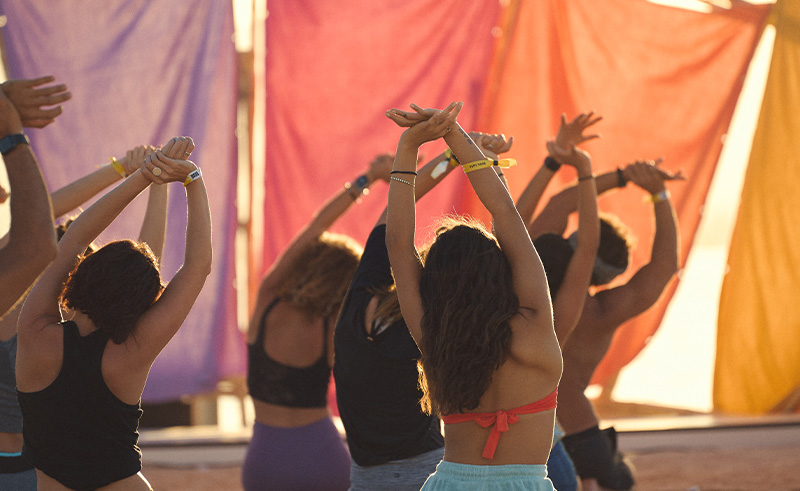 "Solasi effortlessly addresses all aspects of wellness, empowering us to holistically nurture ourselves," Hwaidak says. "For me, wellness means the harmony and balance of mind, body and soul. And, we often tend to only concentrate on one while neglecting the others. But, one can't exist without the other."
Solasi boasts a meticulously curated lineup of workshops and sessions by local and international instructors such as yoga and sound healing, massage therapy, tarot card reading, body art, live drumming and ecstatic dance, Tai Chi, meditation, and interactive visual art, amongst others. "Solasians will get to embark on an immersive visual and sonic journey during our three-day retreat in Somabay," Hwaidak says. "From a sunset sound journey with Tereza Dos Santos' and Tamer Sharaky, and an interactive visual experience to an expressive music drumming session with UK's renowned artist, Antarma, the festival promises to awaken and engage all of your senses."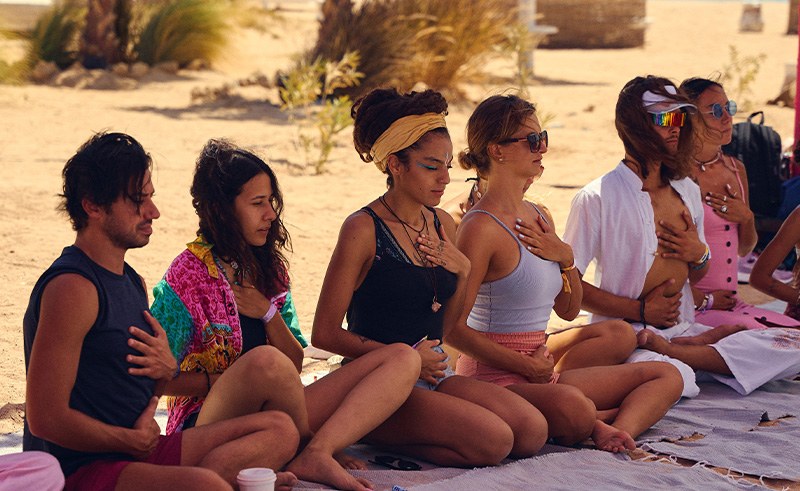 Fostering a sense of well-being for all, Solasi didn't forget the younger yogis-to-be. To ensure children also get their fair share of zen, the festival features a funky circus corner, along with a wide range of activities for kids and teenagers.
Ever since its inception, Solasi's community has been rapidly growing. As of this year, the festival dabbled beyond the borders. "We have a great deal of interest from international communities this year, and we are extremely passionate about Solasi becoming more than a three-day operation," Hwaidak says. "We are now developing a new series of activities to feed into the annual main event, a natural progression to a year-round programme of residences, retreats and collective experiences."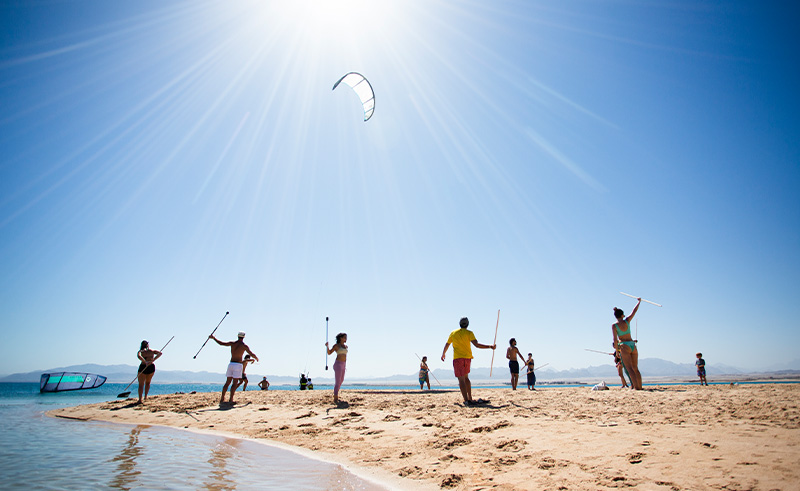 Solasi has two pass options for this three-day celestial wellness festival. Early risers can secure their spot with the Bee Passes, which are available until September 8th for EGP4,000. For those who prefer a late start, the Turtle passes will be available from September 9th to September 20th, costing EGP4,500. There are also one-day passes for EGP1,500.
Meanwhile, passes for both teens and kids are available for booking until September 20th, with the teenager's passes costing EGP 1,000, while kids get complimentary access. You can book your tickets by visiting Solasi Festival's website.