These Qatar-based concept stores will single-handedly fuel your luxury label hoarding addiction.
If jamming Cat Power in your baby-pink tinted room on a Saturday afternoon - as you fervently re-organise your Dior lip oil collection - is your espoused coping mechanism of choice then perhaps a stroll through one of these Qatar-based concept stores is for you. Their dazzlingly high ceilings, avant-garde interiors and gallery-adjacent decor work in tandem to deliver memorable shopping endeavours. With LED lights lining their walls and, in turn, spotlighting an array of mismatched ensembles, we've put together a list of stores that work to light a fuse to your fashion-forward wardrobes…
Loft
Porto Arabia, The Pearl Qatar
Aching to live out the Vogue closet dream? Daydreaming about the day your wardrobe brims with limited edition Louis Vuitton monogram suitcases? Perhaps a stroll through Loft's brightly lit hallways can cloud your vision long enough for the Teddy Moschino to look like a life-long investment. Located in Doha's go-to shopping destination, The Pearl, the boutique concept store amalgamates one-off pieces from global luxury brands in order to provide die-hard fashion connoisseurs with a soul-fortifying selection of outfits.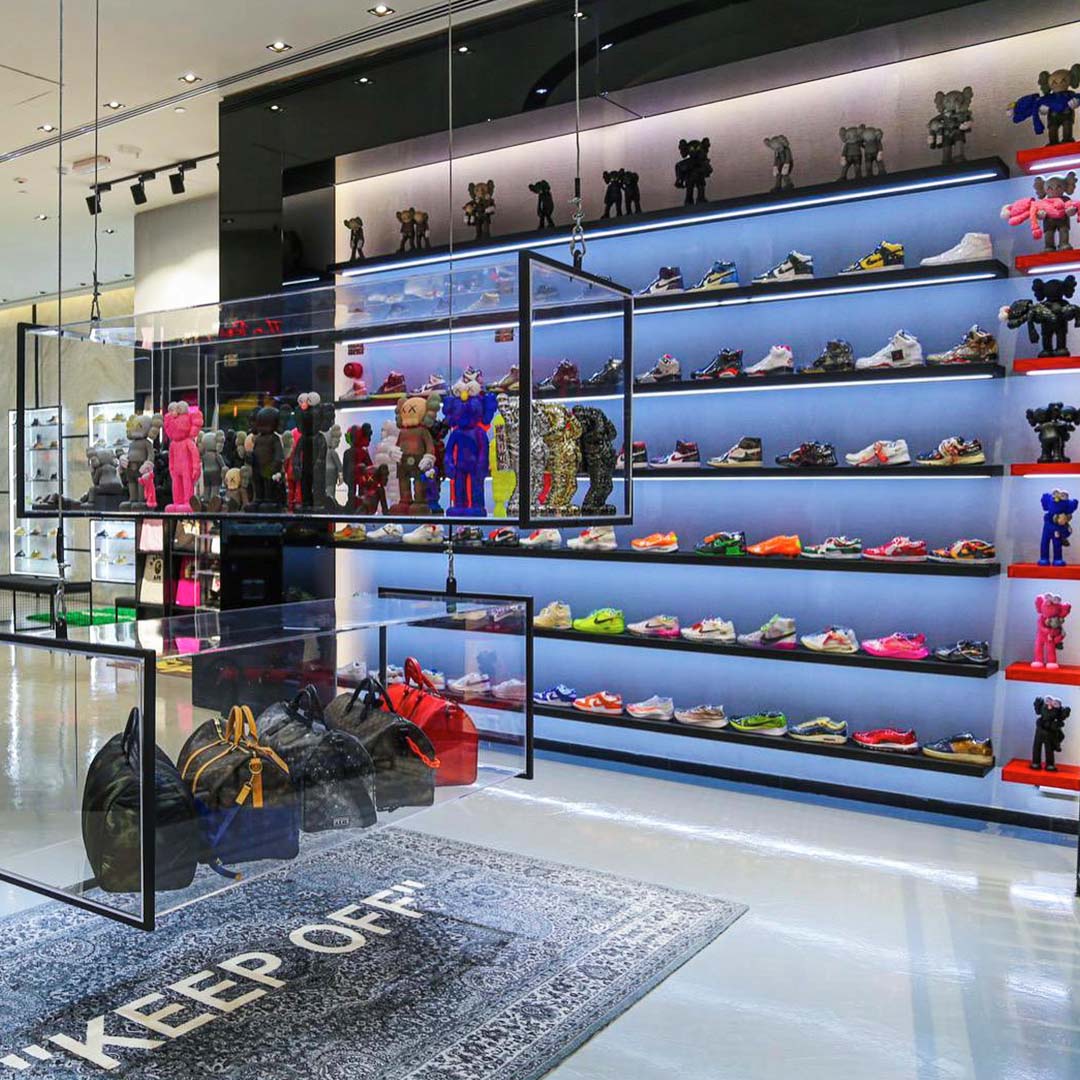 Decode
Lagoona Mall, West Bay Lagoon, Doha
Situated in West Bay's Lagoona Mall, Decode serves to create an experiential shopping experience whereby fitness fanatics can indulge in freshly nutri-bulleted protein dense smoothies as their adrenaline charged toddlers engross themselves in a heated game of table tennis. Home to luxury - albeit subtle - brands (including Cult Gaia), Decode's European fashion focused approach lends itself favourable to the Chiara Ferragni obsessed amongst us.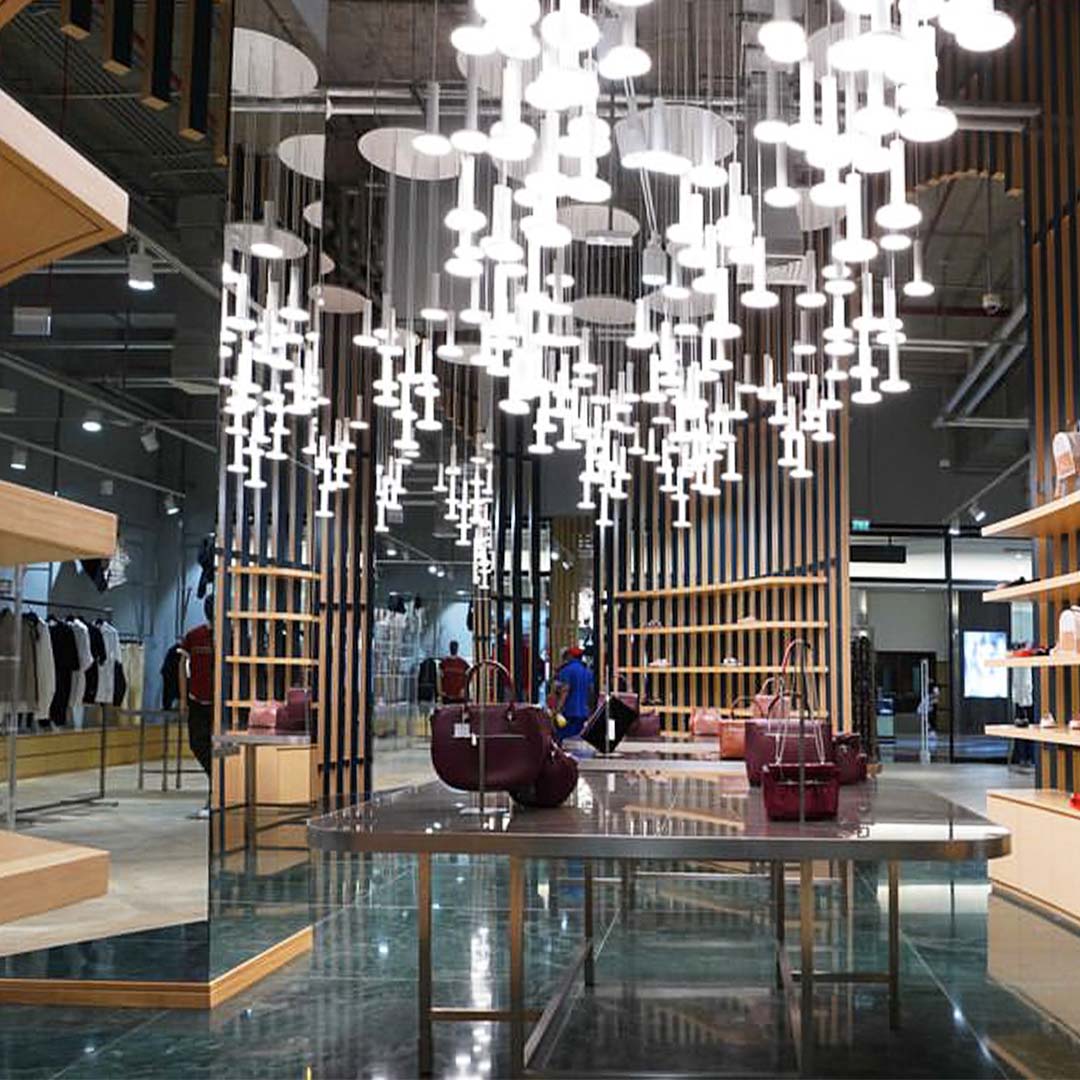 My Space Café & Concept Store
Staybridge Suites Doha Lusail, Lusail Marina, Doha
Whilst global labels have a flavourful ring to them, home-grown brands hold a magnetic appeal especially when handcrafted by the region's budding designers. Composed of an endless outpour of coffee, clothes, homewear, perfumes, candles, skincare and art pieces, the store speaks to the indecisive air signs who always - and unflinchingly - find themselves knees deep in draws cluttered with pink paraphernalia.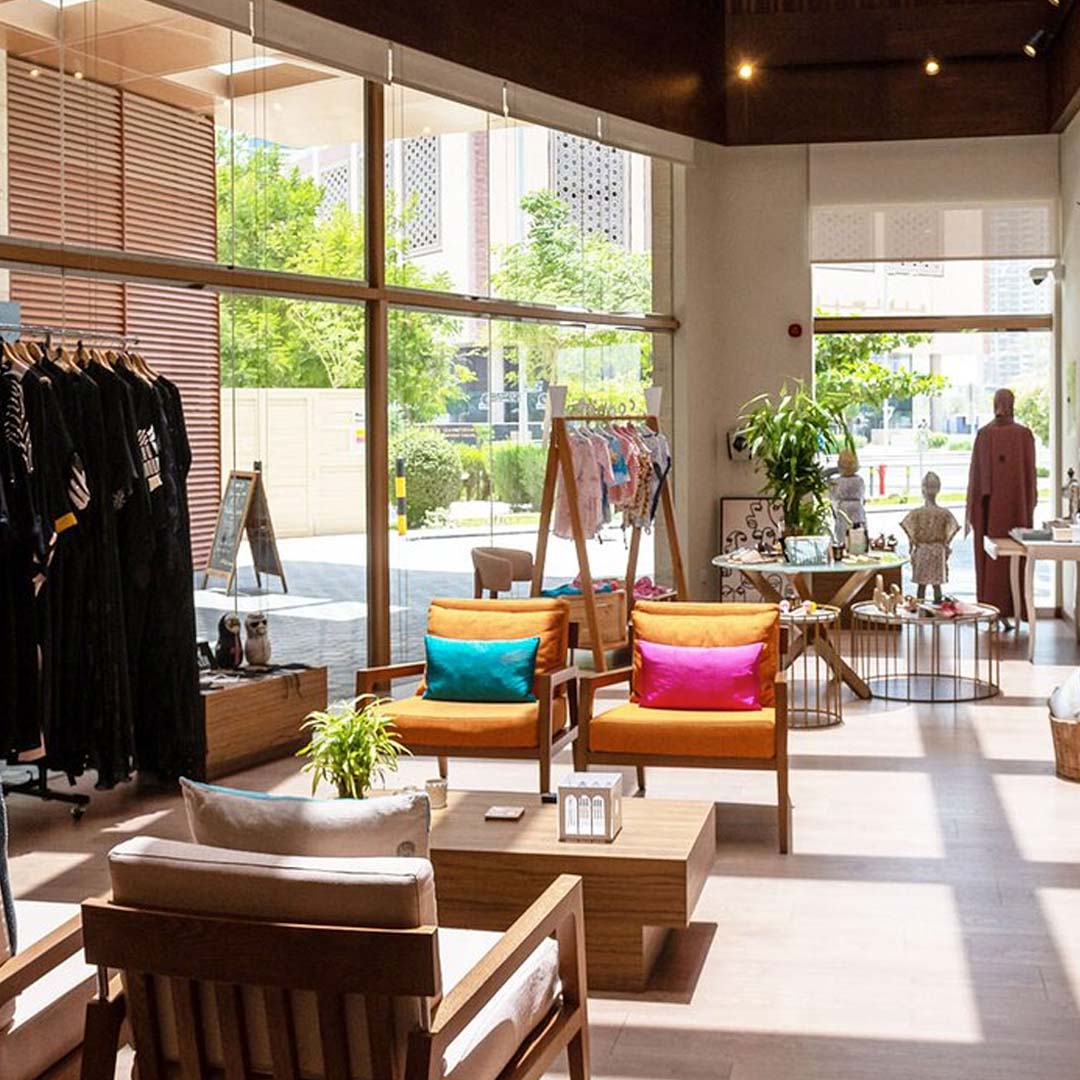 Presentedby
Doha Design District, Msheireb Downtown Doha
Hypebeast materialised, Presentedby's dune-esque interiors mimic that of Doha's landscape. A floor to ceiling footwear haven, the concept store come-tourist-attraction speaks to the yeezy and Jordans' collectors of out time. Imbued with atmospheric lightning and celestial ceilings, Presentedby breathes life into the notion of concept stores.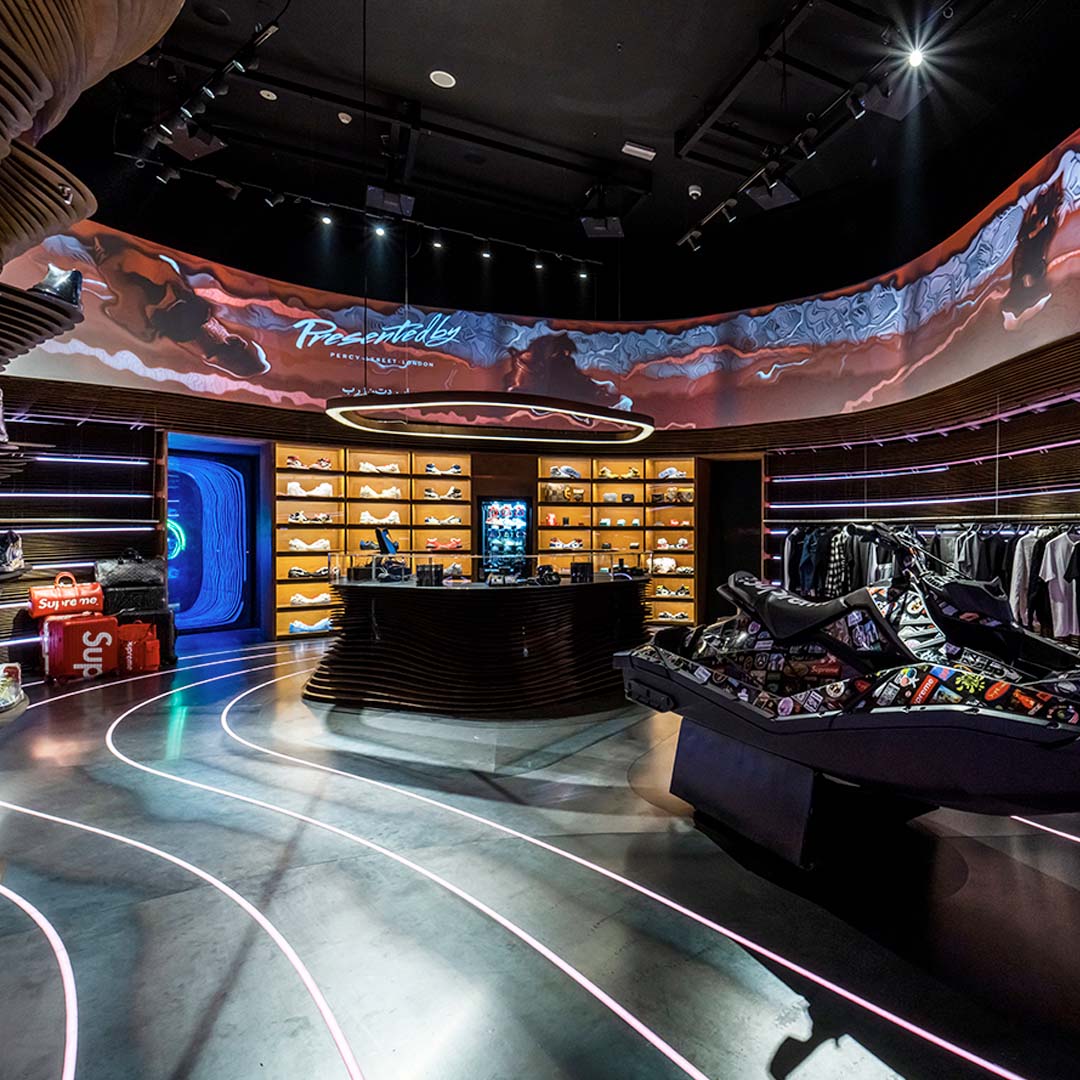 Studio 7
Doha Design District, Msheireb Downtown, Doha
If the chairs hanging from its ceiling have not yet inspired a round of applause and few too many Instagram stories then Doha's Studio 7 might save you nights of violent googling. This brightly painted concept store located in the heart of Msheireb Downtown Doha is where local and global designers come together to birth a passion-fueled art extravaganza.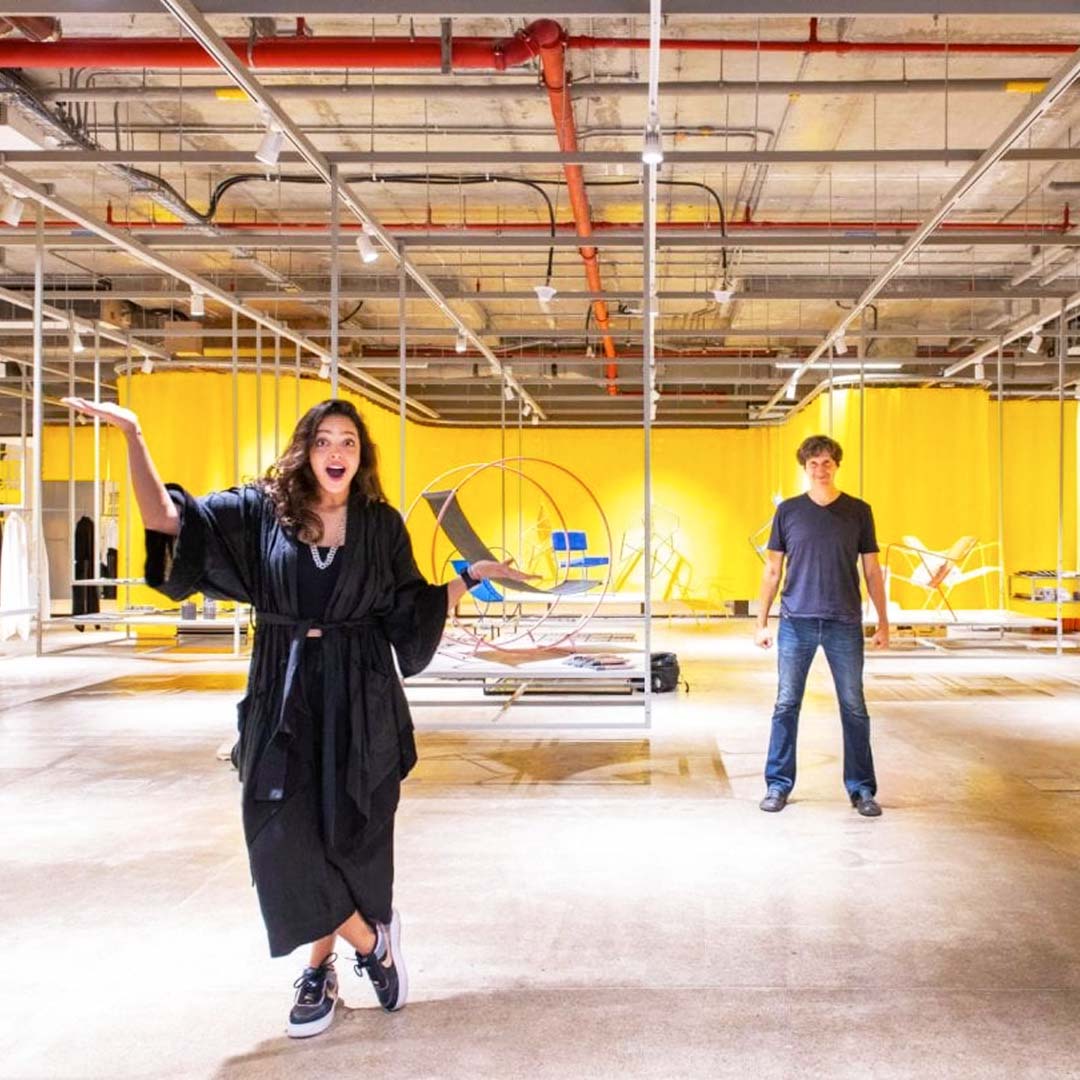 Moonlight Concept
Dr. Khudsia Begum, Doha
There's something so poetically deviant about intertwining art - especially sculpture galleries - with traditional retail experiences. The store's rigid concrete interiors are undercut by a series of one-off collectors items and high-end (handpicked) ensembles. Catering to those who unflinchingly spend hours perusing racks, Moonlight Concept is Qatar's ode to ingenious design stories.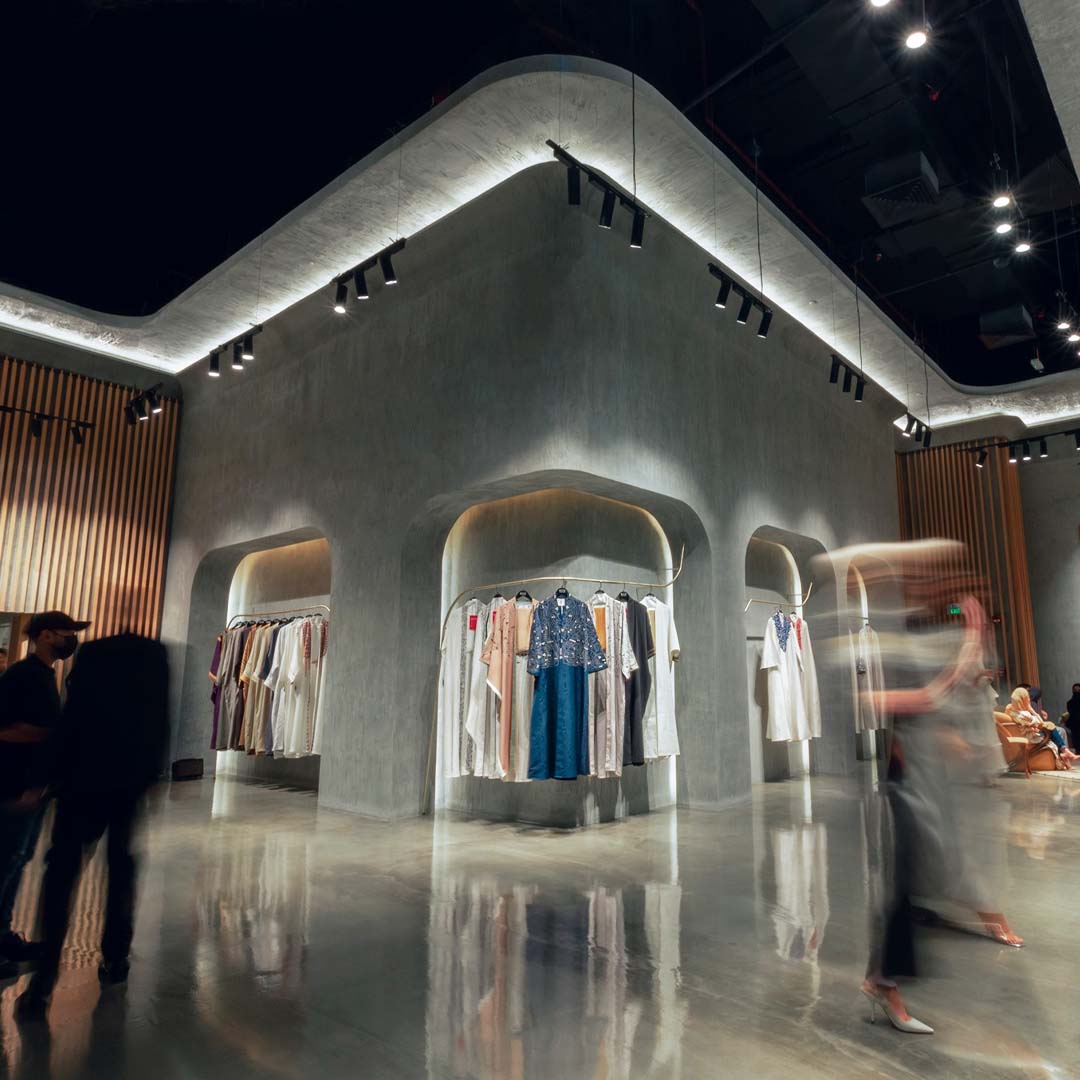 La Boutique Blanche
Souq Al Raouwda, Doha
Bridesmaids and socialites rejoice! La Boutique Blanche is the Doha-based concept store overflowing with couture gowns. Located in Doha's Souq Al Raouwda, the golden hued walkways of this store single-handedly awaken inner monarchical fantasies.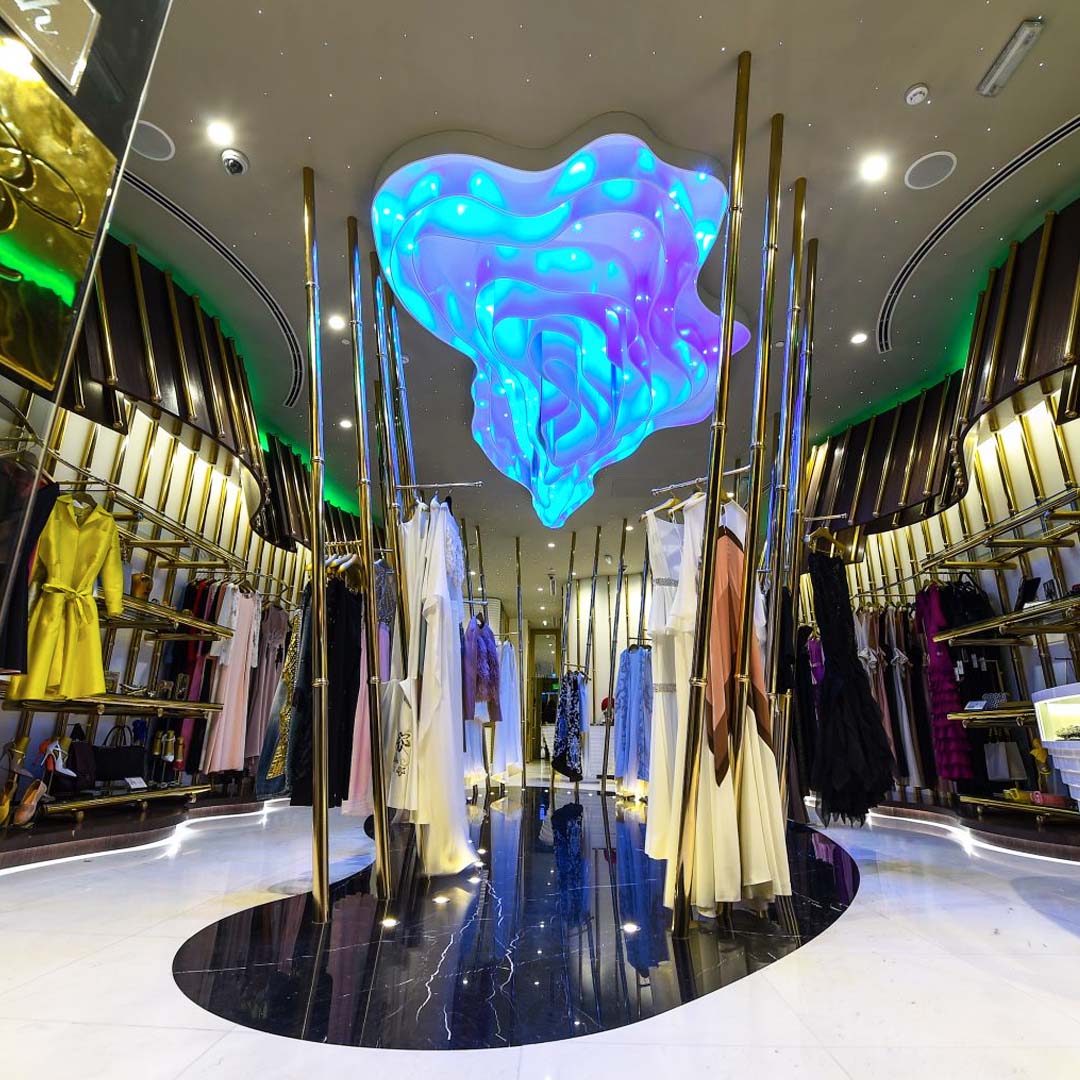 ODD Kids
Galleria Mall Msheireb, Doha
New mummies might find comfort in pilates and the two hours of sleep bestowed upon them - on a bi-monthly basis - but true contentment lies in dressing their toddlers in embroidered onesies. ODD - a tribute to childlike reverie and playfulness - boasts a design predicated on baby mobiles, rattles and plushies.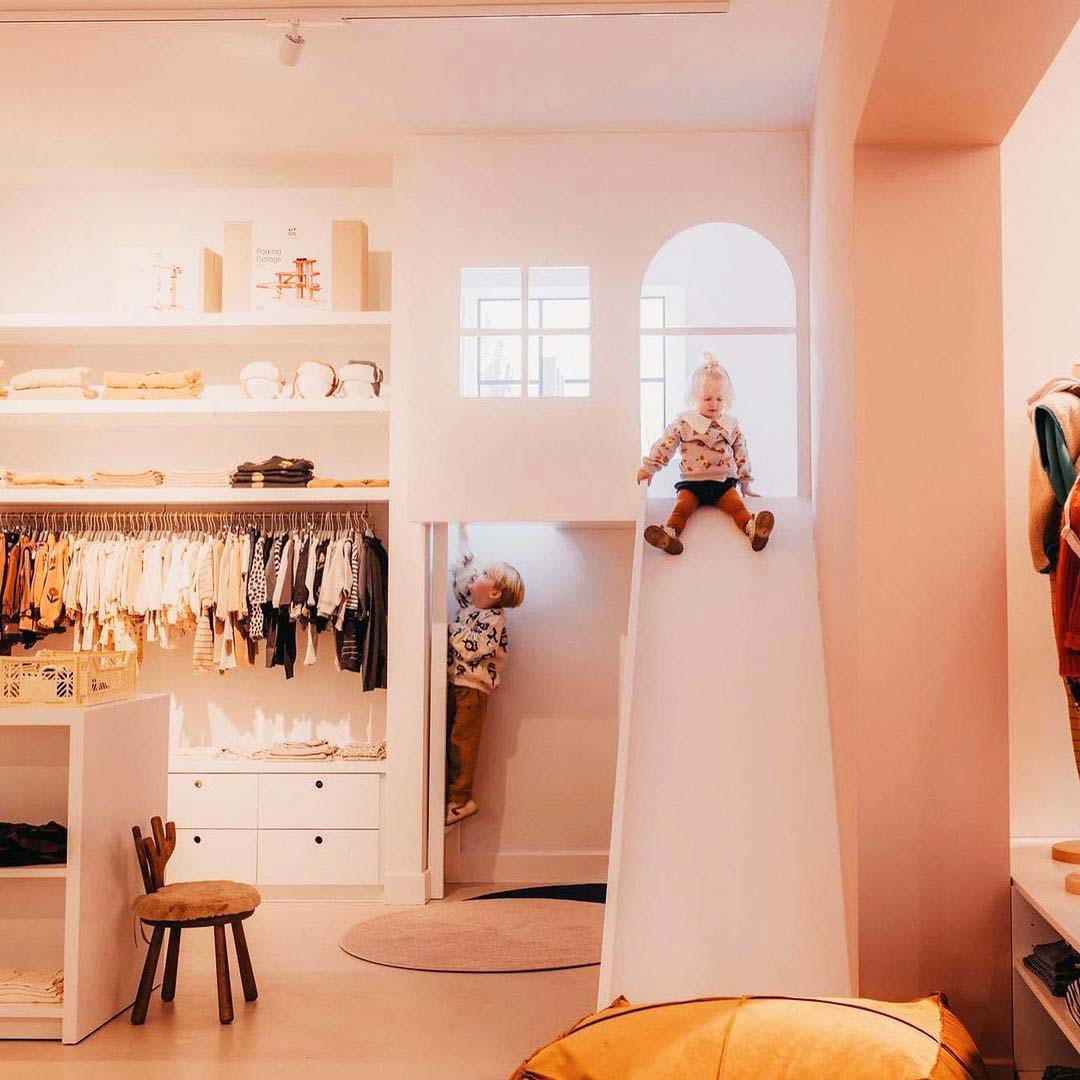 Tala
Online Concept Store
Before you snort at the idea of an online concept store, Tala's ability to garner regional appreciation - through multiple pop-ups and a constant online presence - is currently fueling a physical store. Amalgamating handmade garments from local artisans, accessories and homeware, Tala serves as the one stop pop-up shop.