Just when you've thought you've seen it all in the museum, Fouquet's will leave you spoiled with options.
You'd think that, after spending hours wandering around the Louvre Museum Abu Dhabi, losing touch with the present moment as you travel through thousands of years of human history and art, your appetite would be satisfied with everything you've just seen and the miles you've just walked.
But then you make it out to the court and roam under the dazzling dome before finding Fouqet's, the world-renowned French restaurant, sitting in the heart of the Louvre Abu Dhabi.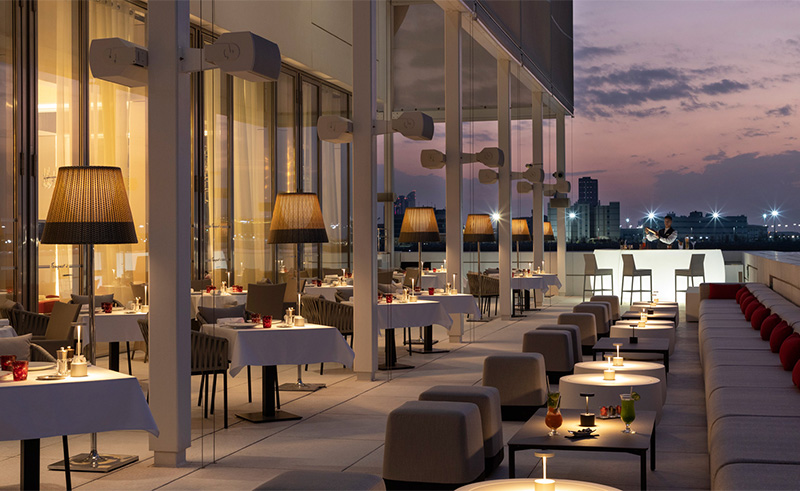 Stepping into Fouquet's, you'll find portraits of legends of Egyptian cinema such as Omar El Sherif and Yousra greeting you, before the epitome of fine French brasserie dining that is Fouquet's huge, laminated menu (concocted by Michelin-star winning chef Pierre Gagnaire) leaves you spoiled with options. From glazed duck breasts to Crepes Suzette, you might as well have everything on the menu. After all, you've just exercised.