Set in Trojena's Water Village, the new Anantara will be the first outdoor ski resort in the Gulf.
On the snow capped mountains of Trojena, a high-altitude ski resort in Saudi Arabia's NEOM, Thailand-based hospitality company Anantara Hotels Resorts & Spa is opening the first outdoor ski resort in the Gulf.
Anantara Trojena will nourish both body and soul with state-of-the-art holistic facilities and activities amidst Trojena's Water Village. Travellers will be able to enjoy views of the district's mountain vistas and the crystalline waters of 'The Vault', a man-made freshwater lake, from every room, while indulging in an infinity-edge pool that seems to drift into the horizon, a luxurious spa calling for a surrender to the sublime, and vitality pools and cryosaunas. For those who seek an otherworldly experience, the resort will be crowned with an expansive panoramic deck dedicated to star-gazing.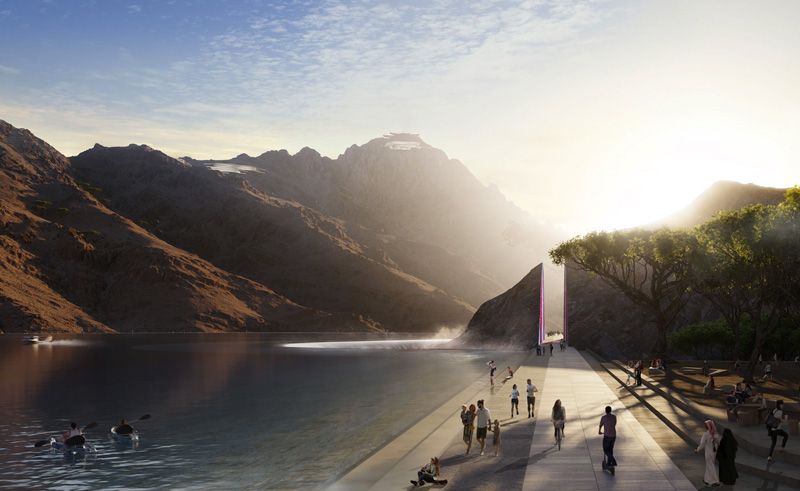 Gourmands will also delight in the resort's sumptuous culinary offerings: two specialty restaurants, a show-kitchen dining venue, and a rooftop café.
Anantara Trojena is currently under construction, and will be accessible via the NEOM international airport. The resort is scheduled to open in 2026.